Indoor plants can benefit your health in various ways. For one thing, they can help improve air quality.
Not only that, but studies have shown that they can also reduce stress and fatigue. Given that, there's really no reason not to add some to your home.
Worried that you won't be able to care for them? Don't be! After all, you can always choose something low maintenance.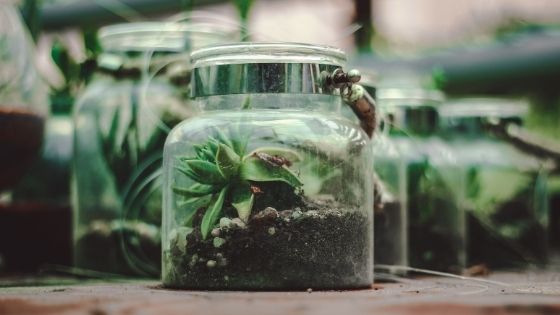 For example, you can build your own portable garden or terrarium. Interested? If so, you've stumbled on the right page! We'll be going over some reasons why it's a good idea below. Keep reading to learn more!
What Is a Terrarium?
Terrariums are mini gardens that are housed inside small glass containers. Put it simply, they're like aquariums for plants instead of fish.
What's so great about them? They're self-sustaining as long as the container is sealed. That is, the water from the plants and soil will evaporate into condensation, which will then go back into the soil, creating a mini water cycle.
4 Reasons You Should Build a Terrarium
Now that we know what they are, let's take a look at why you should build one. Here's what you need to know.
1. They're Easy to Make
Terrariums are super easy to make. All you need is a container (make sure that it's transparent), some plants, some soil, and some small stones.
Start by placing the stones on the bottom of the terrarium. From there, add a layer of potting soil. Once you've done that, you can go ahead and add your plants!
Tip: Don't want to build your own at home? You can always look for a Terrarium Workshop!
2. They're Low Maintenance
Terrariums are low maintenance in that you really don't need to do much to keep the plants alive. After all, they're self-sustaining.
If anything, all you have to do is watch the water levels. For example, you wouldn't want there to be too much water as that can lead to mold growth.
3. They Don't Take Up Much Space
Terrariums are small and compact. In other words, they won't take up a lot of space in your house. This makes them ideal for small spaces such as college dorm rooms.
4. Anyone Can Make Them
Anyone can make a terrarium. For one thing, most of the materials can be gathered from your local neighborhood.
Just scoop some dirt, pick up some rocks and pebbles, pluck some ferns and you're ready to go! If anything, it won't cost you that much at all.
Creating Your Own Portable Garden At Home
And there you have it—four reasons why you should build your own portable garden. Why not liven the house a bit with some indoor plants, right?
For more articles like this, you can check out the rest of our website!