Tech moves so fast it's hard to keep up. It can be difficult to keep up with the latest tech on the market, let alone finding ways to use it in your business. However, some new tech innovations could really benefit your business, no matter what its size, so here are some ideas to embrace.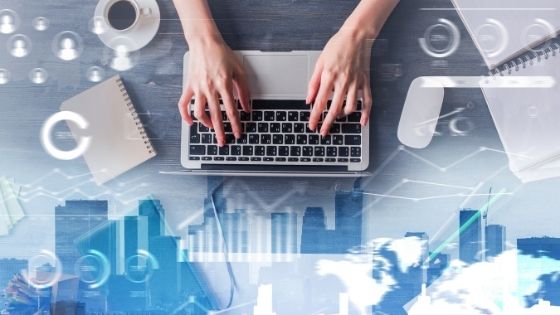 Cloud computing
Cloud computing removes the need for big servers and IT management by individual businesses. Clouds provide data storage and computing power from multiple locations, so there's less chance of downtime or data loss. Working with a firm who specialize in IT consulting can help you to move onto the cloud, saving you money and offering you a huge range of benefits. As companies move more into remote working, it's important that they embrace cloud computing and what it can do for them.
Remote working
Remote working was something that became essential during COVID, but ultimately, there's no reason why you shouldn't embrace it long-term. Remote working has benefits for both you and your employees, from reducing commute times, which lets people be more productive, to reducing sickness as people aren't sat in an office during cold and flu season. Why not look at a remote or hybrid working strategy for the future?
Live social media
Social media has been a huge part of most businesses' marketing strategies for years, but there are lots of new ways to utilize it that you may not have thought of. One thing that has become popular in recent years is livestreaming, and it's easy to find ways to use Instagram for your business, for example, from product demonstrations to virtual tours. Some of the most popular platforms for live streaming include:
TikTok Live
YouTube Live
LinkedIn Live
Facebook Live
Restream
The one that you choose should be based on user demographics and the one that's most likely to target the customers you want. For example, B2B marketing is better on LinkedIn, while those looking for a millennial audience might want to try Instagram.
Technology grants
One of the main reasons why small businesses in particular don't always embrace new technology is the cost. Upgrading your tech, or switching to new platforms, takes time and money, which you may not have. But there is help available. There are small business grants for innovative firms, especially those who invent new innovations that can make the world a better place. If your firm does something scientific or cutting edge, look into grants that you may be able to get to help with business needs.
Businesses can soon fall behind the competition if they aren't innovative, especially when it comes to things like technology. From the latest hardware to social media, it's important to stay ahead of the crowd in all sorts of areas. If you run a business, you should make sure you know the latest innovations, so that you can make sure you implement them. That way, you won't be left behind the competition, and can make sure your business grows and thrives.