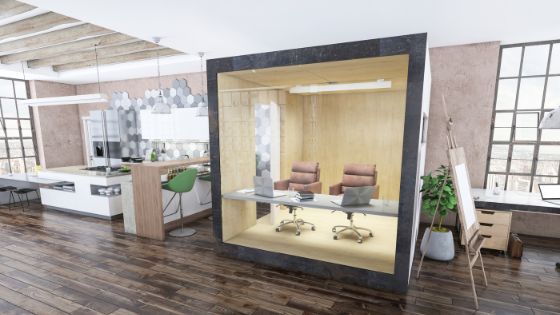 For those living close to a busy street, an airport, railroad tracks, or any place where there is plenty of outdoor activity, you might already be used to dealing with the serious problem of noise pollution.
While there is little you can do to change what is going on outside, there is something you can do to make your situation better: replacing your windows. Windows play a big role in contributing to noise pollution in a home. If your windows are of low quality or old, then they are playing a big role in increasing noise pollution in your home.
Depending on the condition of your windows, you may be able to cut out unwanted outside noises using materials such as window inserts or sound-deadening curtains. However, in many cases, your best option is to replace your windows with modern soundproof windows provided by KJM Group.
In case you are constructing a new home in a rural area, you may want to install soundproof windows outright. But before you consider investing in soundproof windows, you might be wondering how much they will cost you and if they are worth the investment. Let's find out:
How do Soundproof Windows Work?
To cut out unwanted noise, you need a barrier between the space you want to be soundproofed and the source of the sound. Creating a dead space between the window and your home's interior allows you to effectively dampen unwanted outside soundwaves and prevent them from getting into your home.
Nowadays, increasing the sound transmission class (STC) of their windows is a big priority for most window manufacturers. Windows with a higher STC rating are more effective at minimizing the transmission of unwanted noise – the higher the STC, the more effective they are.
When improving a window's STC rating, manufacturers use the following techniques:
Adding mass to the window, essentially making it thicker. Mass is crucial when it comes to soundproofing. The thicker material is, the harder it will be for soundwaves to pass through it.
Creating a dead space between the panes. Creating a dead space reduces the vibrations that the soundwaves create which significantly cuts down the noise.
Laminating the glass. This involves adding a plastic-like layer between the panes to reduce sound transmission.
Are Soundproof Windows Really Soundproof?
Even though soundproof windows are meant to eliminate unwanted noise, realistically, there is no way to completely block out all noise. This is attributed to the fact that sounds have different frequencies.
Low-frequency sounds, for example, thunder is more difficult to cut out than high-frequency sounds like those of a train whistle or children playing. Nevertheless, most soundproof windows can successfully block out up to 95% of noise.
When shopping for soundproof windows, one of the most important factors to consider is their STC rating. Remember, the higher the STC rating the more efficient the window is at blocking out unwanted noise.
For reference:
The STC rating of a standard single-pane window is about 26.
The STC rating of a standard dual-pane window is about 27.
The STC rating of soundproof windows ranges from 48-54.
Some higher-end soundproof windows have an STC rating of above 50 and can successfully block up to 95% of unwanted noise.
How Much do Soundproof Windows Cost?
Now, what you've been waiting for: How much soundproof windows cost. If you are looking to replace your existing windows with modern soundproof windows, expect to spend quite a penny. Soundproof windows come with additional specialized materials that standard windows don't have, which drives up the cost.