You've probably received a text message with a verification code before. Have you ever forgotten the password to your online bank account? This is where SMS verification codes come in.
But do you know what it is and how it works? Verification codes are used to prove your identity when logging into accounts or making other transactions. In this article, we'll explain what an SMS verification code is, how it works, and why it's important.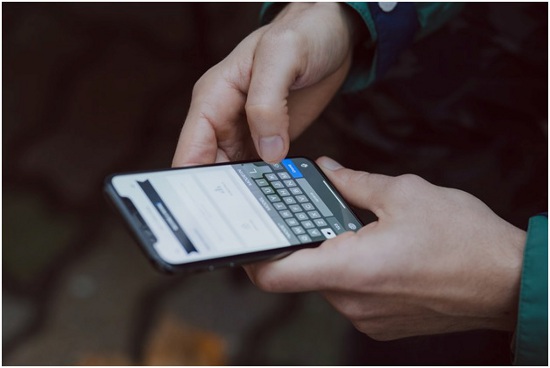 We'll also provide tips for keeping your information safe online. Read on to learn more!
What Is A SMS Verification Code?
Verification codes are 6-digit messages sent by SMS, which are used as a substitute for your password when signing into an account. Because we all have our mobile phones with us all the time, it's basically impossible to forget your phone.
When you enter an incorrect password too many times, your bank or school will block your account and ask for a code that has been sent to your mobile. This means that it is no longer possible for a stranger to access your online accounts with only knowing your username and nothing else.
This also means that people can't hack into your accounts and steal your passwords because they would need to know your phone number and get access to your messages in order to get the code. As a result, it's usually impossible to do if you have a strong lock set up on your phone.
SMS verification codes also provide an extra layer of security because they can't be re-used. This means that if your password was hacked, the hacker would only have one attempt to get into your account. With an SMS verification code, even if they got hold of your phone number and could see all of your past SMS messages, they couldn't use them because each code can only be used once.
So, it's pretty much impossible to hack into an account with SMS codes involved. SMS verification codes are definitely the safest way of keeping your accounts secure and preventing them from getting hacked!
What Is Two Factor Verification?
Two-step Verification is an additional layer of security that will protect your information from being accessed or changed without permission.
An example of a website that uses two-factor authentication is Facebook. The picture icon in the top right corner displays a number. When you click on it, a code will appear that changes every 30 seconds.
You must add the code from the picture to the code box in order to log in to your account.
Two-factor authentication is an additional measure of security that provides the user an extra layer of protection against unauthorized access to sensitive information or systems. The two factors consist of something you know and something you have. This ensures that the user is effectively authenticated for login to a system.
How to Keep Your Information Safe Online
Keeping your personal information safe online isn't complicated if you follow these simple steps:
First, never click on any suspicious links or pop-ups when browsing the web. One wrong click and your machine could be taken over by hackers. If you aren't sure whether a link is legitimate, don't click it!
Second, always use an up-to-date antivirus program. Viruses aren't as prevalent now as they were years ago, but security breaches can still occur if you don't have a good antivirus to protect your device from hackers.
Third, be selective with the information that you share online. Only give out information that is relevant and necessary for websites or apps that you use. If a website or app wants more personal information than it needs, don't hesitate to stay anonymous!
Fourth, never give your social media information to anyone but those you trust. Hackers can impersonate others on social media and contact you with links that will take over your device. Make sure the only person who has access to your Facebook, Twitter, and Instagram is you!
Fifth, always have a passcode on your phone. If someone wants to access your personal information from your device, they will need to know the passcode. Without one, your data won't be accessible.
Lastly, don't worry too much about keeping yourself safe online; if you actively take steps to protect yourself, hackers are less likely to try to access your information.
The Importance of Online Security
If you take the time to really think about how much personal information you share online and how much of that info can be accessed by other people, it's easy to see why these steps are so important. Using an antivirus program and making your passcode 8-15 digits makes hackers' jobs harder.
They'll move on to the next person who doesn't take this stuff seriously. Also, if you know someone has taken precautions with their online life, you'll feel safe using sites or apps that they've given information to. When you share your personal information with certain people only, nobody else will have access to it.
Click here to learn about some of the best websites to receive SMS verification codes.
Understanding SMS Verification Code Security
SMS verification codes have quickly become the norm in online security, and for good reason. They provide an extra layer of protection that can help keep your account safe.
Have you used SMS verification code security on any of your favorite websites? We'd love to hear about it!
If you enjoyed reading this content, continue browsing our website to read topics on advertising, business products, technology, and more!