Everyone wants to have a good reputation, right?
But what about your company? Your business's both online and offline reputation matter just as much.
If up till now your idea about reputation management is that it only benefits large enterprises, we are here to tell you that you are totally wrong. Having a well-established and reputable image on the Internet is something that should concern small business owners too.
To help you learn everything about protecting your company's online reputation, in this article, we'll discuss the main pillars of good business management reputation.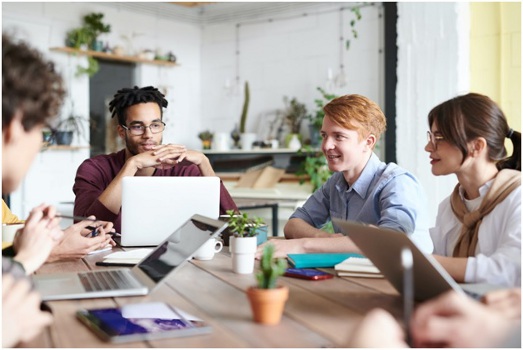 1. Assess Your Company's Online Reputation Regularly
To get an idea about what people are saying about your business on the Internet, you should make a habit of searching for your business name regularly.
When performing an online reputation monitoring you should focus mainly on the big search engines like Google, Yahoo or Bing. Whatever it's written about your company on sites, blogs or forums will most surely appear among one of these websites' results.
What you should know though is that constantly monitoring your business's reputation can soon become tiring. That's why getting help from an online reputation management services company can benefit you loads.
But if you still want to do everything by yourself, a metasearch tool like Dogpile, Gibiru or DeeperWeb will allow you to monitor the main search engines at the same time.
2. Interact With Your Customers
Interacting with customers by encouraging comments and answering promptly and professionally to reviews, highlights the fact that you care about your clients' opinions.
Answering comments will also make you more credible and can humanize your brand.
And if you are searching for a valuable insight into your company's reputation, your clients' feedback is highly valuable. Reviews and testimonials, as long as they are honest and real, will highlight what is not working and what can be improved regarding your brand.
3. Create A Valuable Content
If you didn't know yet, content is king.
What do we mean by that?
It's easy. If you want to be successful in building a good image online you should make sure that your content is of high quality. No matter if it's your website, your blog or your social media profiles, what you post online needs to meet even the highest demand of your target market.
For this reason, companies that want to stand out among the crowd and have a good image on the Internet, should try and provide content of value to their visitors.
4. Be Proactive In Your Marketing Efforts
Your reputation management campaign should also be proactive, not just reactive.
What does proactive mean when it comes to online marketing?
It means that you are acting in anticipation of future problems, changes or needs.
Proactive reputation management can help you create awareness about your company and attract new customers towards you till they are ultimately ready to make a purchasing decision.
And the best part for your reputation is that by creating awareness about your brand, you can highlight only the positive aspects. This in return will combat and suppress the negative content that might exist.