There are different types of attorney fee plans that you will learn about once you start searching for legal representation. One of the most transparent and feasible payment options is; a flat fee.
Hiring a flat fee attorney can be a great way to save money on legal fees, but it's essential to ask the right questions before deciding. Some of the most important questions you may want to ask are: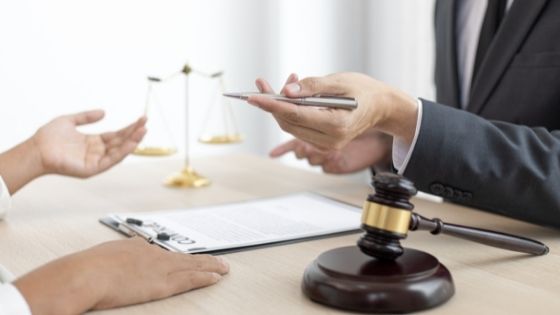 1. What Services Are Included in The Flat Fee?
A flat fee lawyer will provide the following services:
Initial consultation
Research and analysis
Drafting of documents
Court appearances
Negotiation with opposing counsel
The scope of services included in a flat fee will be set out in the lawyer's retainer agreement. Before hiring a lawyer, make sure you understand what is included in your flat fee.
The retainer agreement contains important information about the lawyer's fees, so read it carefully. The agreement should list the services included in the flat fee and any additional services charged separately.
2. How Much Will Additional Services Cost?
As mentioned above, many attorneys will charge additional fees for services beyond the basic legal work. It's essential to ask about these additional fees upfront to budget accordingly.
Some standard additional services include filing fees, research costs, and deposition fees.
3. How Is the Flat Fee Calculated?
A flat fee lawyer charges a set amount for a specific type of legal work. The lawyer's fee does not fluctuate based on the number of hours spent working on the case or the case's outcome.
There are advantages to using a flat fee lawyer. One advantage is knowing exactly how much your legal fees will be before hiring the lawyer. It can help you budget for your legal fees and avoid being surprised by a large bill later.
Another advantage of using a flat fee lawyer is that you will have more certainty about the cost of your legal services. Depending on how long the case takes to resolve, your final bill may be higher or lower than expected with an hourly rate. You will know exactly how much you will need to pay for the lawyer's services with a flat fee.
4. What Is Their Refund Policy?
If you're unhappy with the services provided by your attorney, it's essential to know what the refund policy is.
Many attorneys will offer a money-back guarantee if you're not satisfied with the services provided.
5. What Happens If You Need to Go to Court?
If you need to go to court, your flat fee attorney may not be able to represent you. In most cases, attorneys who offer a flat fee will only do so for essential legal services.
If you need representation in court, ask your attorney if they can refer you to someone who can help. Sometimes, a flat fee can cover the costs of filing a lawsuit. Other times, the lawyer may charge an additional fee for this service. If you are thinking about filing a lawsuit, ask the lawyer if the flat fee will cover the cost of filing the lawsuit.
A lawsuit involves many steps, so it is essential to understand what services are included in the flat fee. The lawyer may charge an additional fee for each step of the lawsuit, such as drafting the complaint, appearing in court, and negotiating a settlement.
6. Can They Provide References?
Your attorney should be happy to provide you with contact information for past clients who can attest to the quality of their work. It can help in making the final decision.
7. Does He Have Any Experience with Your Type of Case?
It's vital to hire an attorney who has experience with the case you're dealing with. For example, if you're going through a divorce, you'll want to hire an attorney who specializes in family law. If the case is more complex, you may want to consider hiring an attorney with more experience.
8. How Long Will It Take Them to Complete Your Case?
The length of time it will take to complete your case will depend on the specific details of your situation. Be sure to ask your attorney for an estimate to plan accordingly.
Keep in mind that some cases may take longer than others, and there is no guarantee that your case will be resolved within a specific timeframe.
9. Will They Keep You Updated on Your Case?
It's essential to choose an attorney who will keep you updated on the status of your case.
You should receive regular communication from your attorney, and you should feel comfortable asking questions about the progress of your case.
Choose an attorney who makes you feel like a priority and is accessible when you need them.
10. What If You Need An Appeal?
An appeal can be a costly legal process. If you are planning an appeal, you should speak to a lawyer.
If you are not happy with a decision made by the tribunal, you may be able to appeal that decision. You must file an appeal within 21 days of the decision date.
A trial is a formal legal process in which evidence is presented, and a judge or jury decides the outcome of the case. An appeal is a review of that decision by a higher court. The purpose of an appeal is to determine whether the lower court made a mistake in its ruling.
There are two types of appeals:
An appeal of right means that the losing party has a legal right to have the decision reviewed by a higher court.
A discretionary appeal means that the losing party can ask the higher court to review the decision, but it is up to the court to decide whether or not to hear the case.
Conclusion
Asking your flat fee attorney these questions will to better understand what to expect from their services. Ensure to ask as many questions as you need to feel comfortable with your decision. As a client, it is vital to research an attorney to find the best one for your case.