The Paycheck Protection Program (PPP) has been a helpful program for many qualified small businesses. Unfortunately, the program ceased accepting new loan applications in May 2021. This has left many companies struggling to find funding, thanks to the effects of the pandemic on the economy.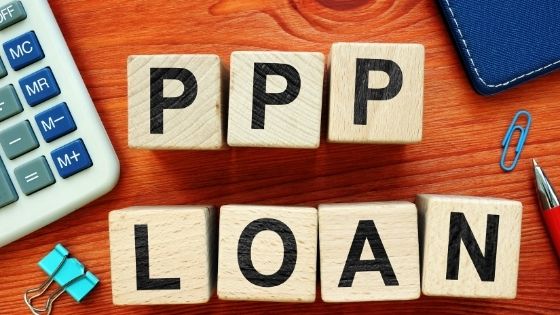 However, there are other loan alternatives for businesses that don't meet the PPP requirements. You should check whether your business is eligible for financing and grants from other lenders and financial institutions. This may include other Small Business Administration (SBA)-supported finance programs.
Fortunately, the SBA has numerous loan programs to help struggling companies. These loans often have favorable loan terms and a reduced interest rate as compared to private loans. However, the business borrowing may still need to put up collateral and meet the minimum loan approval standards.
These PPP loan alternatives include:
Economic Injury Disaster Loan
Economic Injury Disaster Loan (EIDL) is a low-interest loan part of the Small Business Administration disaster financing program. Historically, EIDLs were issued to small businesses negatively affected by disasters, including floods, hurricanes, and earthquakes.
However, today, all businesses economically affected by the Coronavirus pandemic are qualified to apply for the EIDL. That's because the SBA announced that all the States in the U.S and their counties were disaster areas as a result of the pandemic. This has made it easier for struggling small businesses to have access to the funding they need to curb the economic effects of the pandemic.
Businesses qualified for the economic injury disaster loan include:
Small businesses that are qualified for SBA loans
Companies with 500 and below employees
Independent contractors
Tribal businesses
Faith-based companies or organizations
Privatized non-profit and charitable organizations
Businesses in the agriculture sector with 500 or fewer staff members
Sole proprietorship business
Many small businesses economically affected by the pandemic are eligible for a long-term loan from the EIDL program. If your company is in this category, you can qualify for a loan of up to $50,000. However, you need to apply before 31st December 2021.
In addition to this, small businesses also qualify for grants through the EIDL program. However, the amount your company may receive will be based on the amount of revenue you lost and the location of your business. The maximum amount you can apply is $15,000.
SBA Express Loans
Another PPP loan alternative is the SBA Express loan. These are loans that are partly guaranteed and secured by the SBA but with accelerated credit decision processes. The credit decisions in SBA Express loans often take between 24-36 hours. This is a shorter time compared to other SBA-approved loans.
The SBA's other non-Express loans often involve underwriting and countersigning, usually taking at least 5-10 workdays. However, thanks to this expedited approval process, SBA Express loans have a higher interest percentage than other SBA loans.
However, these loans are a better alternative to PPP loans if you have an excellent credit history and your business is well-established. But if you need money urgently but have a poor credit history, you should consider other online loan options that may be better for you. To qualify for an SBA Express loan, you must meet the below requirements:
You must be running a U.S-based business
Your business must be for-profit
You need to invest equity in your business
Your credit score should be 650 and above
You should pay all your government loans
High income and a well-thought-out business plan
You must have a DSCR of over 1.1
You should show that you could not get a reasonable loan from other funding sources
Just like other SBA loan options, the Expert loans are not directly issued by the SBA. The funding comes from an SBA-approved third-party lender.
The SBA will partially guarantee the issued loan, reducing the lender's risk. Thus, if you default on your payments, the third-party lender will still have a portion of the money paid by the SBA.
The Express loan falls under the SBA 7(a) loans, and businesses can get a maximum loan of $350,000. These loans come in a line of credit or term loans. They can be used to purchase a real estate property, access the business's working capital, or refinance a loan.
The New Unemployment Benefit
Due to the COVID-19 Pandemic's effect on the country's economic state, many states offer new unemployment benefit from the FEMA program. This means unemployed individuals can get $300 in addition to the $600 weekly unemployment benefit they receive.
Even if you are a small business owner, you may qualify for this benefit. Therefore, ensure you check with your state's qualifying requirements to know if you are eligible.
Shuttered Venue Operator Grant
A Shutter Venue Operator Grant is a grant program set aside for talent representatives, live music venues, and theaters. Zoos, aquariums, and some museums can also apply for this grant. However, you must show that there was a 25% reduction in revenue or more.
Some producers and content promoters may also qualify for the SVO Grant. This grant is issued through the Small Business Administration. While the program is still new, the qualifying businesses can receive up to $10 million after the program is open for application.
Once open for application, the businesses, and venues that experienced a reduction in revenue of 90% and above will be given priority. They will be followed by companies that lost at least 70%-89% of their incomes. For top-priority venues and businesses, there may be additional grants.
Businesses could use the money received from the SVO Grant to finance company operating expenses. These operating costs may include mortgage and lease payments, offsetting local and state taxes, worker protection fees, and offsetting loans borrowed before 15th February 2020.
SBA Microloan
The SBA Microloan is available to small businesses and startups run by veterans, minorities, and women. The SBA lends money to third-party non-profit financial institutions and lenders that, in turn, provides businesses with the microloan.
Businesses can get a maximum of $50,000, depending on their needs and credit history. Once approved, you can use this loan to purchase business equipment, supplies, or machinery. The best way to apply for an SBA microloan is through a qualified intermediary in your location.
Now You Know Other PPP Loan Alternatives
Many small businesses across the country have greatly benefited from the SBA's Paycheck Protection Program. However, with the program's closure, these businesses may face tough economic times. Thankfully, small companies could utilize other loan alternatives to reduce the economic impact of the pandemic on their businesses.
Check out the above list and find the best loan alternative for your business. This will help you keep your doors open and employees satisfied.
Did you like this article? Check out other posts on our website for more informative business tips.