Do you run a daycare service or preschool?
When you're working with children, you know how messy things can get. Babies and toddlers are messy and they're great at spreading germs and touching things that they shouldn't.
It's crucial to have a clean space when you're working with young children. They're prone to illness and illness spreads quickly when there are so many small children together.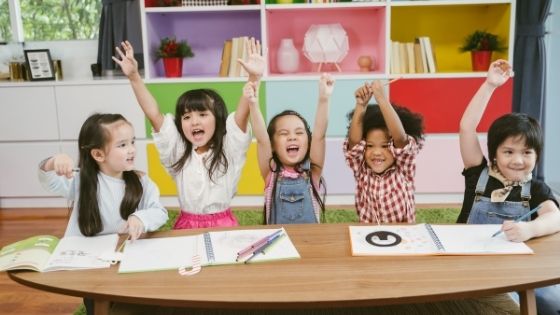 It's time to assemble a daycare cleaning checklist so you can keep your daycare shiny and hygienic. Keep reading to learn how to clean a daycare center.
Safe Cleaning Products
It's hard to find cleaning products that are suitable for use around children. Some of the best heavy-duty disinfectants are toxic, making them unsafe for small children who put things in their mouths.
When it comes to disinfecting toys and other things that children handle often, you can use bleach solutions and other heavy cleaners after-hours when children don't have access to your daycare.
Make sure that you rinse the toys well 30 seconds after you use these products so that there are no residual chemicals on them that children could come into contact with.
For daily cleaning, while daycare is in session, aim for non-toxic cleaning products.
Microfiber Cloths
Microfiber cloths are a must-have for anyone who runs a daycare center or preschool.
They're a great alternative to paper towels. They're better for the environment, they're good for both wet and dry cleaning, and they're soft and durable so children can't ruin them.
Every time you see dust or a quick spill, a microfiber cloth will make quick work of getting rid of it.
A Steam Cleaner
Most daycare centers have carpets so children are comfortable when they play on the floor. While carpets are soft, they're also great at holding onto dirt, dust, debris, and stains. These things are all inevitable when you're taking care of children.
You should vacuum every day, but you should also bring in a steam cleaner at least once per month. Your carpets are going through a lot of wear and tear, but a steam cleaner can keep them clean and hygienic.
Taking good care of your carpets will improve their longevity. A vacuum isn't effective enough to get rid of deep-down dirt.
When In Doubt: Professional Help
Every so often, you'll discover that messes are too much for you to handle. If you've had a serious illness in your daycare, if you've had a particularly messy day, or even if you're overwhelmed, it's time to hire the professionals.
Professional cleaners, like Prestige Janitorial Services, know how to keep your business clean and safe so you don't have to. Don't be afraid to ask for help.
What's on Your Daycare Cleaning Checklist?
Children are messy, but you'll be prepared when you have a great daycare cleaning checklist. With the right products, you can keep the kids in your care healthy and happy.
For more helpful posts all about tips and services that can help your business thrive, visit the rest of our site.