Did you know you can make money with bitcoin just like a stock?
Bitcoin is becoming a favorite investment amongst many investors, especially beginners. However, it's an extremely volatile thing to invest in, so you must take several precautions before putting money into it.
Out of all the cryptocurrencies, bitcoin is the most popular and most expensive. Its value can swing dramatically in either direction whenever something is announced about it. Because of this, it's common to see shifts of 10% and up.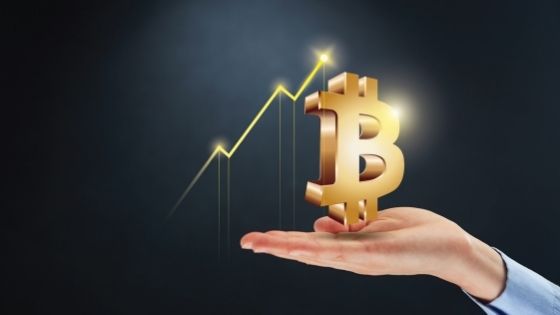 Fortunately, you can make money daily with bitcoin provided that you understand what you're doing. We've got all the strategies to ensure you make real money with bitcoin.
Here are 7 strategies to make money with bitcoin that you should start using now!
1. Grow a Savings Account
One of the best tips we can give you to make real money with bitcoin is to grow a savings account. Many people hop onto the bitcoin train without having decent savings, making it much easier to lose all their money. However, a savings account can give you a cushion in case you suffer losses.
Before you start investing, save money while you read bitcoin news. Use this time to learn as much as you can about cryptocurrency so that you're ready to make money daily with bitcoin.
2. Find a Platform That Offers Bitcoin
After growing a savings account, the next thing you must do is find a platform that offers bitcoin. Because of its popularity, you won't have a problem finding a platform. Some of the most popular are Robinhood, TD Ameritrade, Webull, and Fidelity. This link will also take you to a great trading platform for bitcoin.
It doesn't matter which platform you use because you'll get access to similar features. However, Robinhood doesn't offer as many tools for analyzing as others. If you're new to trading in general, Robinhood will be a good fit for you because of its simple layout. Those that are experienced should stick to their regular platforms.
3. Buy When the Value Is Going Up
A common mistake that most people make when they start trading is buying right as something starts declining.
We've all been there. You buy a stock and immediately see it drop shortly after the transaction finalizes. The same thing happens when buying bitcoin.
Instead of panic selling, you can avoid the stress altogether by riding the wave upwards. What we mean by this is you should buy bitcoin as it's going to the moon, not when it's peaked.
The simplest way to do this is to watch for an increase while it's dipping. Don't buy at what you think is the bottom of the dip because you may just suffer a loss.
4. Bypass the Pattern Day Trader Rule
The pattern day trader rule was put in place by the government to prevent traders from quickly losing their funds. While they may think it's good for us, it stops beginners from making profits and discourages them from trading.
This rule forces those with under $25,000 in their cash account to make no more than 4 day trades over 5 days. A day trade is when you buy something and sell it on the same day.
While you can make a few day trades in the beginning, it's best to grow your savings until you have $25K to spend on the market. Doing this will make it much easier to make money daily with bitcoin.
5. Actively Read the News
Bitcoin is highly speculative, so its value really isn't based on anything besides the opinions of its holders. However, real-life events often have major effects on the value of bitcoin, making it one of the most volatile things to invest in.
For example, Elon Musk has included bitcoin in his Twitter bio and made its value increase over 20%. This type of influence from a single person can make investing in bitcoin dangerous, especially if you don't have much money to work with.
If you stay informed by reading bitcoin news and following notable bitcoin investors, you shouldn't have a problem making the right decisions. However, keep in mind that bitcoin can always go one way or another.
6. Set Limit Prices
To protect your assets as much as possible, you should set limit prices on your bitcoin. Limit prices are designed to allow investors to automatically sell something when it hits a certain price.
Let's say you bought one bitcoin at $50,000 and your limit price is $49,000. If bitcoin increases to $60,000, you'll still own it. However, should it fall to $49,000, you'll automatically close your position.
7. Diversify
With any type of investing, you should diversify whenever you can. Learning how to make money with bitcoin isn't difficult, but the process is made easier when you have other investments to counter losses.
If bitcoin is the only thing you're investing in, your entire portfolio could get obliterated by a single tweet from Tesla's owner, Elon Musk.
We don't want to see this when people invest in bitcoin, so invest in other things while investing in bitcoin to ensure you still have money to use. If you invest in something else that goes to the moon, you can take that money and throw it into bitcoin.
Now You Can Make Money With Bitcoin
After reading this article, you no longer need to ask, "can I make money with bitcoin?" The answer is a definite YES, you just need to use all of these strategies.
Start by saving as much money as you can to bypass the pattern day trader rule. From there, you can make money with bitcoin every day with no repercussions.
Check out our other articles to learn more about bitcoin and other topics!