Are you looking for a new career opportunity in bookkeeping? Did you take an online personality quiz that told you that you possessed the skills needed to be a successful bookkeeper but don't know where to start?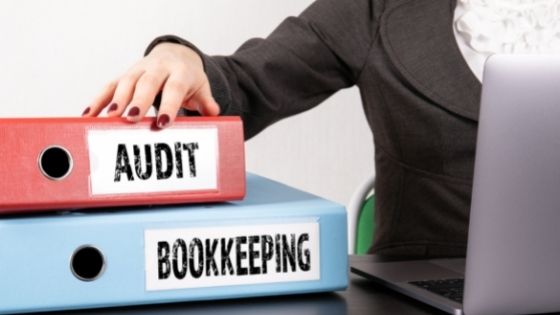 Don't worry; we have you covered with all the information you need to start your career in bookkeeping. We will go over what a bookkeeper is and other important information you will need to get started!
What Is a Bookkeeper
A bookkeeper is responsible for making sure that their client's financials are stable and healthy. They record financial transactions, manage general ledgers, and maintain accurate financial reports.
They are often confused with accountants, but they are not the same thing. A bookkeeper's job is to collect and organize financial information while an accountant interprets that information.
Other duties a bookkeeper is responsible for are:
Managing payroll
Locating financial discrepancies
Writing budgets
Accountants require more education and certifications than a bookkeeper. If you have an interest in becoming an accountant, becoming a bookkeeper is a career opportunity to start.
How to Become a Bookkeeper
If you are looking for a new job in bookkeeping, you should look at resources to become a bookkeeper from your home. It can take about a year to become a bookkeeper after enrolling and completing bookkeeping courses.
The courses offered contain information on the core tasks of being a bookkeeper, such as managing a general ledger or preparing invoices.
Once you obtain your certification, you can start your job search as soon as possible. If you choose to go further than taking a certification course, you can pursue an associate's or a bachelor's degree in accounting or bookkeeping.
Bookkeeper Skills
Since bookkeepers must manage account records, monitor spending, review invoices, and track financial transactions, you will need to be skillful in math and organization.
Other skills you will need to be successful are:
Problem-solving
Integrity
Organization
Attention to detail
Invoicing
If you are serious about becoming a bookkeeper, it is crucial to be comfortable with numbers. It helps to have good mental arithmetic, but if you aren't, you have tools like calculators, spreadsheet formulas, and other types of software that you can use to make sure your numbers are accurate.
Average Salary
The average salary for a bookkeeper is about $45,000. Starting pay is about $17 an hour, but you may be eligible for an increase in salary if you decide to pursue additional training and education.
On the higher end, seasoned bookkeepers can make about $60 an hour. Career opportunities in bookkeeping are plentiful, so you can easily find work if you want to become a bookkeeper.
Bookkeeping Career Opportunity
Bookkeeping is one of the best jobs to pursue if you are interested in collecting and organizing financial records. Becoming a bookkeeper is also a great place to start to gain exposure before becoming an accountant if you are looking to move into accounting.
It is also a great field to get into without the need for a bachelor's degree. If you found this article helpful and looking for more information on a bookkeeping career opportunity or other career paths, visit our Business section.