New business development is about growth and scalability. The only way you're going to accomplish that is through constant lead generation and by using tools and tactics that get you the best results.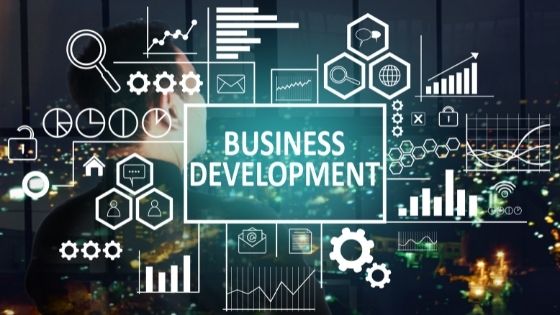 That means paying attention to recent trends, like this one that says 70 percent of B2B decision-makers want to self-serve and interact remotely. Read on to see how you can capitalize.
1. Warm Up Your Cold Calls
Contrary to what some may believe, cold calling is still a highly effective form of lead generation. You just have to learn how to leverage it.
Think about compiling a list of the firms and people you want to market to first. Then, run a small social campaign to get your ads in front of those individuals.
Once it's time to make the call, there's a pretty good chance they'll already be familiar with you. People tend to listen to individuals and companies they recognize. You can also set up calls with warm prospecting emails.
2. Be a Problem Solver
Pick out some issues that your leads are likely experiencing. Create content based on solving those issues for them.
You can do this through blog posts, infographics, succinct video content, and podcasts. Build everything around the concept of creating value without expecting anything in return, and you'll likely get plenty in return!
3. Gate Your Most Useful Content
Yes, you want to add value, but you also don't want to give away every single piece of it. That's where creating bigger, gated content comes into play.
Where your "free" content can deal with one or two aspects of an issue, you can create a more all-encompassing solution that you then offer to give up for a price, whether that's an amount of money or the simple sharing of an email address. Do it through planned events, newsletters, or membership sites.
4. Offer Discounts and Giveaways
Another great tactic for effective sales management is to get prospects interested by offering discounts or giveaways. You can do this cheaply and effectively through informational lead magnets or strategic partnerships with other businesses adjacent to your industry.
5. Boost Internet Search and Retargeting
Use digital marketing to boost your organic search profile as much as you can. Create SEO campaigns around long-tail keywords. Use the interest generated to retarget your ads.
This will ensure everyone who visits you once continues to see you in their search results across the web. What's great about retargeting is that it increases the number of impressions, which improves the likelihood of a sale.
The more sales you make, the better your chance at referrals. Of all the business development tips out there, this can be particularly valuable because you're getting enthusiastic endorsements without having to pay extra.
Do Not Forget to Calculate the Costs
Those are the five ideas, but before we leave you to it, it's important to mention tracking. You want to know how much these efforts are costing you.
Every new lead has a cost, and you can track it through a number of means. Take the SalesHive cold call ROI calculator, for example (https://saleshive.com/cold-calling-roi-calculator/) or the analytics backend on your social media accounts. All of these tools are designed to tell you what you're investing to get new customers and what those customers mean to your bottom line.
New Business Development Ensures Your Survival
Lead generation is vital to new business development. By following the suggestions we've presented here, you'll have a plethora of ways you can bring more customers into the fold. For more marketing and sales tips, check out some of our additional posts!