Wondering what cloud computing can do for you? Not sure if your business should be using cloud based applications or not?
If you want to improve efficiency in your business, then it's a great idea to start using cloud-based applications. Cloud software can be helpful for allowing your team to work efficiently and can make the completion of tasks and projects easier than ever before.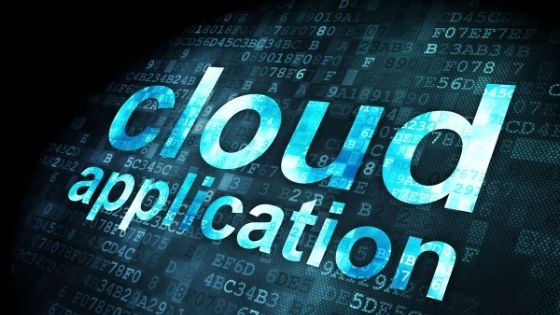 If you're wondering how cloud-based applications can improve your business, look no further. Here's everything you need to know.
1. Improve Business Scalability
One of the reasons that your business may want to use cloud-based applications is that they can improve scalability. Cloud-based solutions can scale down or up as needed. They can quickly change what they provide your business based on your needs, such as the number of customers or employees you have.
If you want to be on the fast track to success and your company is growing at a rapid rate, it's well worth choosing to use cloud-based software. This increased adaptability and scalability can make growth transitions much easier to handle and plan for.
When using cloud solutions such as Kubernetes, you'll be able to scale things up as you grow and will have minimal headaches while doing so. You won't need to worry about hardware upgrades as much but can rely on cloud-based applications to handle the brunt of the work.
If improved scalability is important for your business, then you may want to learn more about this solution now.
2. Increase Mobility
One of the best benefits of using cloud-based applications in your business is that it can lead to greater mobility. This means that cloud applications can be accessed from just about anywhere. They can also be accessed with a variety of devices, including laptops, smartphones, and tablets.
If there is some important business data that you need to get access to while away from the office, you can easily do so when using cloud applications. You can access cloud applications from anywhere at any time, even when you're not at the office.
If you have any team members that work remotely or from the other side of the globe, then they'll be able to stay on the same page as your in-house team with ease. Everything can be shared automatically and accessed easily. This will give you and your team greater flexibility than ever before when it comes to completing projects and accessing data.
3. Foster Better Collaboration
Not only can cloud applications be accessed from anywhere and from any type of device, but multiple employees can come together to work on projects and share data more easily than ever before when using cloud applications.
Cloud applications can help employees easily share data and edit documents. Many cloud collaboration applications also allow for role-based access control. This can help companies manage access for each employee based on their role in the organization.
Whether your employees all work in the same office space or you have many team members working remotely, cloud applications can help you to foster better collaboration. This can help ensure that projects and data are shared seamlessly and effortlessly.
With the use of cloud software, collaboration and teamwork become easier than ever before. This will allow for an enhanced level of productivity and efficiency.
4. Enhance Security
Another thing that can be great about cloud computing and cloud applications is that they can lead to an increased level of security in your business.
Cloud service providers take security extremely seriously. They do everything they can to protect businesses from cyberattacks and breaches. Advanced encryption methods are used when accessing and using the software and when uploading data. Cloud applications also have plenty of security features that help companies control access. You'll be able to make use of role-based access control rules and can prevent anyone from accessing sensitive data that shouldn't be able to.
In addition to this, cloud software also features plenty of recovery options that can help a lot in times of disaster. With the use of the cloud, you can prevent the loss of data and important files if something happens to the physical hardware in your office.
5. Reduce Costs of IT
Perhaps one of the best benefits of using cloud-based software is that it can allow you to save quite a bit of money.
When it comes to the management of hardware and maintenance in your business, you'll be able to spend a lot less when making use of cloud software. In addition to this, you'll also save quite a bit of money because of the improved scalability that cloud services and software can offer your business.
With cloud service providers, you'll typically pay only for what you use and you can change this according to your current business requirements. You'll be able to pick and choose which services appeal to you and pay for only what you need.
These scalable costs can work wonders for your business budget and can be a great alternative to traditional solutions that can cost quite a bit more.
Making the Decision to Implement Cloud Based Applications
If you want to improve the efficiency of your business and foster better team collaboration, then it's an excellent idea to start using cloud based applications. By using the cloud in your business and implementing cloud software, you'll find that your productivity improves and that your business is more effective than ever before.
In search of more helpful tips for business owners? Start browsing our blog now to find more useful business tips and to learn more about IT solutions.