According to research, customer information is one of the most targeted data types in data breaches. Customer information can include names, addresses, phone numbers, email addresses, and credit card information. You see, this type of data is valuable to cybercriminals because it can be used to commit identity theft or fraud.
What's harrowing is that data breaches have become more frequent and sophisticated in recent years. In 2020, identity fraud affected a staggering 49 million consumers, which cost Americans about $56 billion. These breaches have become so common that customers are becoming wary of giving out their personal information.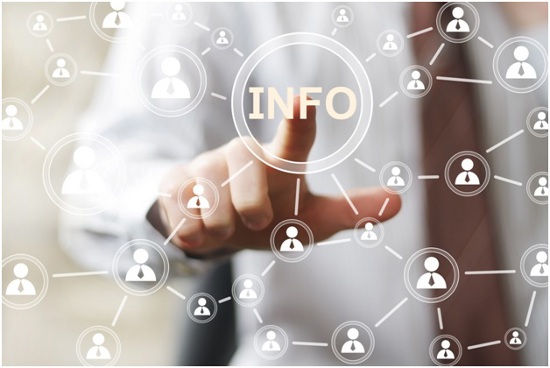 If you run a business, it's crucial to take steps to protect your customers' data from these malicious hackers. To help you out, this blog post discusses some of the best ways to protect your customers' information from data breaches.
Educate Your Team on Cybersecurity
Your employees are one of the biggest risks when it comes to data breaches. They may not mean to, but an uninformed or careless employee can easily fall for a phishing scam. You see, human error is responsible for about 95 percent of data breaches.
That's why it's important to educate your team on cybersecurity and what they can do to keep your customer data safe. When you're educating your team, it's essential to focus on the following topics:
The importance of customer data security
The different types of attacks (e.g., phishing scams)
How to spot an attack
What to do if they think they've spotted an attack
You can educate your team in various ways, including in-person training sessions, online courses, or even by sending out regular emails with tips. It may seem like a lot of work up front, but it's worth it to reduce the risk of a data breach. By making cybersecurity a part of your company culture, you can help reduce the risk of data breaches caused by employees.
Implement Two-Factor Authentication
One of the best ways to protect customer data is to use two-factor authentication (also known as two-step verification). This is a process that requires someone to log in with two different pieces of information. Typically, this includes something they know (like a password) and something they have (like a physical token or their phone).
Two-factor authentication adds an extra layer of security because even if a hacker has your password, they won't be able to log in without the second piece of information. This makes it much harder for hackers to gain access to customer data.
Apart from making it harder for hackers to access customer data, two-factor authentication can also help you spot suspicious activity. For example, if you see a login attempt from an unusual location or device, you can be alerted and take action to protect customer data.
Only Collect Vital Information
One of the best ways to protect customer data is to only collect the information that you need. The less information you have, the less there is to lose in a data breach.
Of course, this can be easier said than done. You may need customer information for billing, shipping, or other purposes. In these cases, it's important to only collect the minimum amount of information necessary. For example, if you're collecting customer information for shipping purposes, you may only need their name and address.
Furthermore, it's important to have a process in place for disposing of customer information that you no longer need. This helps to ensure that customer data isn't sitting around your office collecting dust.
Encrypt Customer Information
Encrypting customer information means turning the data into a code that can only be deciphered with a key. Even if hackers were to gain access to customer data, they wouldn't be able to make sense of it without the key.
Data encryption can be a bit more complicated than other methods on this list. However, it's worth taking the time to set up encryption because it's an extra layer of security for customer data.
If you're not sure how to encrypt customer data, you can consult with a cybersecurity expert. They can help you implement encryption and ensure that customer data is secure. To ensure you're hiring the best expert for this task, check out various cybersecurity roles here.
Avoid Data Silos
Data silos occur when customer data is spread out across different departments or systems. This can make it difficult to get a holistic view of customer data and makes it more likely that customer data will be lost or forgotten.
To avoid data silos, it's crucial to have a centralized system for storing customer data. This way, you can keep track of customer data and ensure that it's adequately protected.
A centralized system also makes it easier to spot suspicious activity. For example, if you see a sudden increase in customer service requests, you can investigate the cause and take action to protect customer data.
Set Minimum Security Standards for Vendors
You can't just assume that every company you do business with has the same high standards for data security that you do. Make sure your vendors have minimum security standards in place by requiring them to sign a contract that outlines these expectations. Some things you may want to include in this agreement are:
A requirement for the vendor to use industry-standard encryption methods
A clause stating that the vendor will notify you if they experience a data breach
A provision that gives you the right to audit the vendor's security practices
This step can help ensure that customer information is better protected from data breaches, even if the breach occurs at one of your vendors' facilities.
Limit Access to Customer Data
Customer data should never be accessible to just anyone in your company. Only those who absolutely need it should have access, and even then, their access should be limited to the specific data they need for their job function.
You can further limit access by using role-based permissions, which allow you to give employees different levels of access depending on their position within the company.
For example, customer service representatives might only need read-only access to customer data, while managers might need read/write access so they can view and edit customer information as needed. This will certainly boost cybersecurity.
Use Strong Passwords
One of the simplest ways to protect customer information is to use strong passwords. Strong passwords have a mix of uppercase and lowercase letters, numbers, and symbols. Avoid using easily guessed words like "password" or your name. Instead, try something random like "jhd%67a87".
Create a different password for each website or account you have to make it even harder for hackers to guess. Be sure to never write down your passwords or store them in an unsecured location.
If you're worried about forgetting all those strong passwords, consider using a password manager. A password manager is a program that stores your passwords in an encrypted database, and you get to access yours with one master password. This is a great way to keep your customer information safe and secure.
The Ultimate Guide to Customer Information Protection
Data breaches are becoming more common, but there are steps you can take to protect customer information. By encrypting customer data, setting up a centralized system, and requiring strong passwords, you can help keep customer information safe from data breaches. With these cybersecurity tips, you should be able to protect your customer data and your business from a malicious attack.
Did you find this article helpful? Share it with your friends on social media, then head over to our blog for more.