Finding suitable commercial space can be tricky whether you're a property investor or a business owner.
Coming out of the Covid-19 pandemic, commercial real estate is in recovery mode. Due to the number of failing businesses, commercial property owners have been forced to bail on their investments.
Fortunately for new investors and business owners, this presents a huge opportunity. Even though there are lots of options out there, however, it can be tricky to find the perfect space.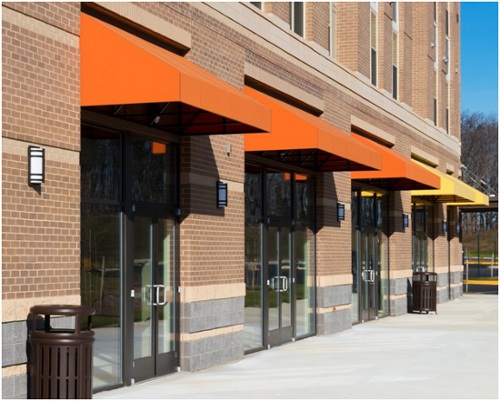 In this post, we're going to give you a checklist for buying commercial property. Keep reading and get a better idea of what you might want and how to find it.
Come Up With a Budget and Get Financing
Do some market research into the area that you're looking in to get an idea of how much you should budget. Finding the best commercial property to buy is impossible without a firm understanding of what properties are going for.
With an idea of how much you can spend, obtain financing from a lending institution. It's important to involve lenders early on so that you know exactly how much money you're working with.
Does the Location Work?
Location is crucial for both investors and businesses learning how to buy commercial property. If your company isn't easy to get to, then you'll have problems finding candidates and customers alike.
For investors, you need your property to be a viable option for renters and you need it to hold its value should you hold on to it and sell – another reason why thorough market research is so important.
Type of Property
The property should either be well equipped to house your business or malleable enough that you can quickly outfit it with the equipment you need.
Of course, this is less important if you're trying to invest in commercial real estate. That said, a malleable space will make your investment more enticing to prospective renters.
Do an Inspection
No guide to buying commercial property is complete without discussing property inspections. Hiring someone to do an inspection is so important to ensure that there are no structural or environmental issues with the property itself.
Arrange Utilities
Find out what utilities service your commercial property – water, gas, electric, cable, telephone, etc. If there's something that isn't already set up, then make sure that you've got it arranged when you take control of the space.
As you're outfitting your commercial space to your business needs, it'll make things easier to have basic utilities taken care of already.
Get Property Manager
For commercial property investors, it may be beneficial to hire a property manager when you take control of the space. A property manager will help you maintain and repair the property as needed, but they'll also help you find tenants, deal with them, and collect rent on your behalf.
Buying Commercial Property That Pays Off
Buying commercial property that actually suits your needs can be tough. Use this checklist to make sure you're always doing your due diligence and you won't have to worry about wasting time and money.
Did you find this helpful? Come back again for more on business and real estate.