There are many reasons why we take on debt, some of these reasons could include getting a new house, buying a car, or paying your tuition fees. Defaulting on debt is a common problem with borrowers and if you find yourself in a similar situation, then this article is what you need. Being embroiled in a battle with debt collectors can be a tough experience if you do not know what you are doing. In this article, we are going to discuss the best way for you to go about disputing debt. Where you have doubts, it is always best to consult a professional to help you outline your options. Here is how you can go about disputing your debt: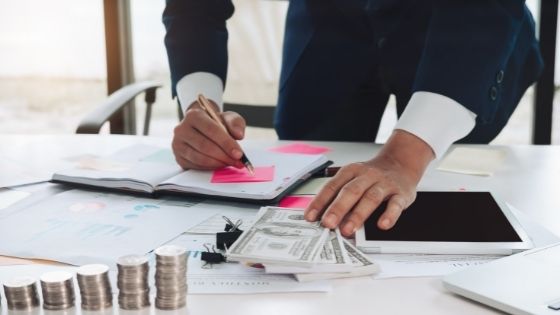 Verify The Debt
The first thing you should do when you are confronted with debt collectors is to verify that you owe the debt. Ask for any relevant documents that state the debt is yours and shows how much you owe. These proofs could be account statements that show the debt or other legal documents that name you as the debtor. You should also remember that the burden of proof is on the debt collector to provide this information. If you do not understand the information you have been provided with, you can seek the help of a debt professional for guidance.
Gather Facts
When debt is sold, a lot of data can get lost in the debt transfer process. The constant selling and reselling of debt and its practices have been a source of constant outcry from consumers as errors are sometimes made during the process which leads to collectors asking consumers to pay debts they do not owe.
The first thing you need to do is request a validation letter from the debt collector. This request should be sent if the debt collector does not send one within the first five days. This letter should include the details of the debt, how to challenge it, and the collection company in charge of the debt.
The second step you need to take is gathering all the information you have on the debt such as the original creditor and your payment history if any. Finally, ensure that you maintain a well documented communication line between yourself and the debt collector. Using transparent channels like emails is one good way to do this. If you get confused at any point during the process do not hesitate to reach out for professional help.
Use The Law
The law is your friend and you should use it when you get into tough situations. It is important for you to know your rights and act accordingly within the confines of the law. The Fair Debt Collection Practices Act outlines the best practices for debt collection agencies and protects you from any underhanded or predatory debt collection methods. Some Key areas that this law covers include:
You have the right to challenge or dispute the debt. The window within which you can do this is 30 days and once initiated, collectors are unable to collect payment until the dispute has been settled. If you wait till after 30 days to challenge the debt then the collection agency can collect repayment while the dispute is ongoing. Always ensure that you dispute your debts early if you are going for a dispute.
The law also states that debtors can choose how they wish to be contacted. They can also decide to cease communication with collectors if they threaten violence or use foul language.
Debt collectors have to be upfront about who they are, how much you owe, and the legal consequences of not repaying your debt. Any collector who tries to mislead you has broken this section of the law.
It is important for you to familiarize yourself with the law and prevent debt collectors from taking advantage of you. If a collector has broken any of these laws you can report the agency to the CFPB for further action. Do not hesitate or be afraid to exercise your right as long as you are on the right side of the law.
Debt Dispute Process
There are different processes for different scenarios. In this section, we will discuss the various methods you can use to dispute debt depending on the situation.
Paid Debt
If you have cleared your debt, it is possible that the collector may have lost the data during the debt purchase. If you have paid your debt in full or settled it through another medium, contact your collector with all the relevant information stating that you have cleared the debt. You should also confirm from the collector why you are being contacted and if no proper reason has been given then you are free to lodge a complaint.
Overbilled Debt
I'm some cases you may be presented with a larger amount than you owe. In this case you may accept liability for the debt but dispute the amount owed. In this case, you should request a well documented statement of your account which should show:
How the remaining debt is calculated including the interest rate.
The amount and date the debt was accrued.
Itemized details of all payments made and the dates they were paid. This should include the principal, interest. Fees, and charges.
Unowned Debt
During the transfer of debt, there can be a lot of lost data which can lead a collector to approach you with debt that is simply not yours. If you are approached by a debt collector for debt that is not yours, the first thing you need to do is identify yourself using a valid means of identification like your driver's license. This helps to establish your identity to the debt collector and may easily resolve the issue. It is not compulsory for you to show your identity and it is entirely your choice. You should also note that a debt collector cannot force you to reveal your identity. Request a copy of the report and ensure that no shady or fraudulent transactions have been carried out using your identity.
Debt Settlement
If you determine that the debt is yours and you are unable to pay it in one go, it is always advisable to out for debt settlement https://www.curadebt.com/debt-settlement-program/. This would enable you to get a restructured debt and a batter repayment plan. Using debt settlement will help you to pay a fairer amount commensurate with your earning power and other factors. Debt settlement would allow you to make your payments in a structured manner and it will keep you from defaulting on your payments.
You should remember that having a professional handle your debt settlement is the best way for you to get a favorable outcome. Contact a professional for more advice on how you can successfully restructure your debt using the debt settlement method.
Conclusion
In this article, we have discussed the methods you can use to dispute debt. If you have any debt you are currently unsure on how to proceed about the dispute, this is a good guide. Debt settlement remains one of the best methods for you to pay off any outstanding debts. Ask a professional for more advice on how to go about debt settlements and disputes.