Attorneys track billable hours and services for each client, and the legal representatives need more convenient tools for managing their finances. Instead of billing the clients manually, a law firm sets up an online payment solution to collect payments and transfer funds. These programs streamline billing practices and eliminate mundane tasks for the lawyers and their staff. Learning more about digital bill payment services helps law firms discover efficient ways to manage incoming client payments.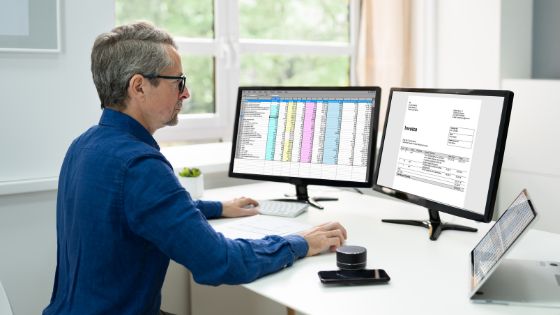 Set Up an Online Payment Solution
Online payment solutions are ideal for processing payments, and service providers offer affordable packages for law firms. The firm sets up an account with the payment solution service, and the payment service is set up according to the firm's needs.
The attorneys sign into their accounts to create invoices and send bills to clients. An all-in-one payment system accommodates all billing needs and processes payments accurately. Law firms learn more about digital payments for law offices by contacting a service provider now.
Automate Billing for Clients
Setting up automated billing saves the law firm and its attorneys time and money. The billing details transfer from connecting applications, and the automated system sends the invoice to the client directly. The software creates a log for all invoices distributed, and the attorneys use their accounts to monitor outstanding balances. An automated payment solution sends alerts to the attorneys when a payment is received, and alerts show them when payments are more than 30 days delinquent.
Provide a Link for the Payment Page
Clients receive a link via email that connects them to the digital bill payment services, and the prompts help the clients set up a user account. Through the user account, clients review their balance, invoices, and processed payments. Once the payment link arrives, the customers click the link to get started, and a confirmation appears in their inbox after they submit the payment.
Give Customers More Payment Methods
No two clients have the same preferred payment method, and law firms set up multiple payment options through online payment solutions. Customers use debit cards, credit cards, and electronic payment services to pay their bills. This could include options such as PayPal, Venmo, or Apple Pay. A variety of payment methods give the clients convenient services, and attorneys don't face delays in payments.
Connect Online Payments to Law Firm Bank Accounts
During the service setup process, administrators give law firms a chance to connect the payment system to multiple bank accounts. Several attorneys work at law firms, and the payment service must transfer payments for each lawyer. A user account for each attorney allows them to add their bank account details and save the information in the system. Online payment solutions process payments faster, and the funds arrive without a significant delay. Once the payment is credited to the bank account, the attorney receives an alert through their user account.
Digital bill payments are managed through online payment solutions. The cloud-based services collect client payments and generate invoices automatically. Law firms get affordable packages for these solutions and lower overhead costs, and automation decreases the burden of billing requirements for the staff. User accounts separate incoming payments and ensure the funds are sent to the correct attorney. To find out more about digital payment options, contact a vendor now for more information.