Decentralization in the context of blockchain describes the transfer of command and control from a centralised entity (an individual, an organisation, or a group) to a dispersed network. How is it important to businesses, you could ask? Here is your response.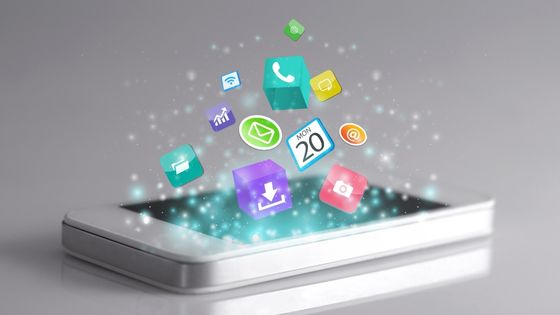 Decentralized applications (dApps)
Decentralized apps are pieces of software that communicate with the blockchain in DeFi (Decentralized Finance), monitoring the status of every user on the network. Today's dApps feature a similar user experience to any other website or mobile application, but smart contracts serve as the foundation of their operation.
To access services like games, trading, stake, earn interest, etc. that aid companies with engagement, dApps frequently require the user's token. A decentralised app is undoubtedly one of the most widely used blockchain developments in the industrial sector since it is fair to all business scales.
Important of decentralized app (dApp)
You will need to take into account the centralised, distributed, and decentralised network designs. Although decentralised networks are frequently the foundation of blockchain technology, the creation of blockchain applications cannot be regarded as a decentralised application. Because of this, dApps (decentralised applications) are created as a solution to enable enterprises to control their own digital assets and data.
How Do Decentralized Apps Make Money?
Startups and large businesses may use dApp to earn money in a variety of ways. The following are the distinct income generation strategies used by firms using dApps:
Create a token and a crowdsale
The most important dApp business and revenue strategy to take into account is to crowdfund a project and support it with an asset token. If you want to go in this direction, you must bear the following points in mind:
The essential features of your decentralised app
Access was granted to the network
Paid out profits to token holders
Transaction cost
But there's a catch. Someone ultimately will duplicate your Smart Contracts and release a version of them with reduced costs or no fees at all if you create a decentralised service with a "unfair" price for the end-user (given that your contracts are Verified and Open Sourced, which is typically expected of Ethereum DApps).
A uses your service to purchase a product from B.
A percentage of the sum is paid to the service provider (you)
100% of Y% goes to B.
Premium
You may incorporate monetization capabilities into your app to address the investors' recurring query about how to earn money with dapps by taking inspiration from conventional, non-decentralized game apps.
In order to effectively use dApps games to earn money, if yours is also a gaming app, you can add the model and provide users the possibility to improve their skills without having to work on the levels by purchasing the premium feature.
Subscription
You might include a membership or subscription feature in your contracts to make it possible for specific functionalities to
Time-Based: The user may call a function up until X amount of time has passed; for example, they may pay for a month's worth of access.
Usage-Based: A user is permitted X calls to a function.
Advertisements
Given that we're discussing adverts on the DApp itself, this approach hasn't been as common. A number of array slots are available for claim in the Contract, and on the front end of the DApp, those spaces are represented by pixels. These pixels have been utilised, among other things, by projects to promote their brand, as can be seen in the image below.
Donations
You may add a donation button to your application or website or even share its URL with other social entrepreneurs if your dApp initiative aims to address a global issue or advance a social cause.
Create digital goods
CryptoKitties is one of the best instances of an Ethereum app that uses this monetization approach to generate revenue.
Crypto Kitties created generation 0 kittens and distributed them to platform users so they could retain them as collectibles. They were able to convince consumers to invest in the digital product by making the cats useful, distinctive, and trendy online.
Referral marketing
Referral marketing, which has been shown to be the driving force behind the success of e-commerce apps, may also be considered when determining how to monetize Ethereum-based decentralised applications. In reality, you may promote a variety of Blockchain-powered platforms on the internet right now by clicking on a link to one of their websites. They pay you according on the number of clicks or visitors you are able to direct their way.
These eight efficient decentralised app business models and techniques are what you should keep in mind if you want to maximise the profit from your dApp development.
Commercial dApps and Their Business Models
Experts advise organisations to adhere to the monetization methods that best suit their operational procedures. Additionally, here are a few instances of dApps that are making money in different industries.
Decentralized exchange apps
Decentralized stock exchange applications provide consumers the option to trade market shares. Every transaction fee associated with a particular stock exchange is paid to the investors in a predetermined amount. This strategy generates enormous profits for investors and exchange dApps companies.
Marketplace
Users may sell, purchase, and even generate non-fungible tokens on the NFT marketplace. If your company uses a comparable procedure, you may leverage the transaction fee model to raise NFTs' overall income.
Payment dApps
Payment dApps provide real-time money streaming so that Ethereum users can send anonymous transactions. Each transfer's transaction charge depends on the sender's subscription package and the recipient's location in this case.
Gaming dApps
Players compete with one another in gaming dApps. You may make a little amount of money as a company investing in gaming dApps by endorsing or sponsoring the content of related games.
Last thoughts
The number of dApps available on the market has significantly increased with the growing popularity of blockchain technology. In order to support their operations and look for new growth prospects, businesses are creating dApps nowadays.
Consider using the tactics outlined above if you want to monetize your dApps and increase their earning potential.