Whether you were in an area with long lockdowns, or you just worked from home a lot more, most of the world were affected by COVID. Because our lifestyles changed, many of us ended up neglecting our style somewhat, and the more casual work from home look has become the default. So, now that many areas are seeing restrictions lift, and it's time to go back to the office and out again, is it time for a makeover? Here are some areas you might want to focus on.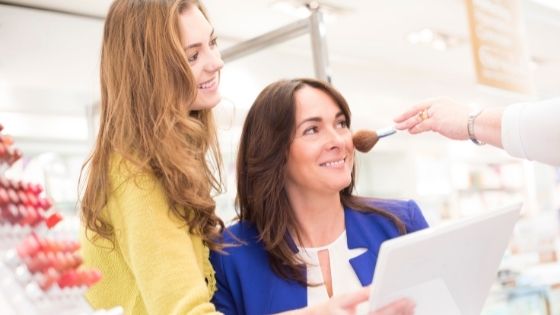 Elevate your accessories
Adding the right accessories can make an outfit look so much more elegant. If you're not looking to buy completely new outfits, all you need is some beautiful accessories, and you can change the look of what you're wearing. Buy directly from jewelry manufacturers, and you can get great prices even on fine jewelry such as diamonds. Some pieces that can really elevate your style include:
A diamond necklace – just a subtle necklace with a real diamond adds instant sparkle
A statement necklace – if you want to turn heads, go for a bolder statement necklace. This looks amazing with something simple like a little black dress
Drop earrings – these are dangly earrings that catch the light and turn any outfit into a party look
A bangle – whether it's covered in diamonds, or just simple silver, a bangle is chunky and makes a bold style statement, upgrading your outfit
Also, pay attention to little details like your bag and shoes. Simply switching these things over can give your outfit a new look.
Replace your makeup
Did you know that makeup has a shelf life? If you bought some makeup pre-pandemic, and haven't used it all up by now, it may well have expired. There are a number of tell-tale signs it's time to replace your makeup, and it often goes clumpy or separates when it's out of date. Some types of makeup have an expiry symbol. This has a number such as 1M, 3M, up to 18M, and basically indicates the number of months you can use the product once it has been opened.
Go for a great cut and color
Hairdressers were one of the first places to shut their doors due to COVID, so many of us have been left in serious need of a haircut. It's worth getting a cut and color at the same time, as the right style can make a big difference to your face and take years off your look. You should ensure your local is following COVID-19 guidelines for beauty salons and barbers, such as wearing masks and sanitizing equipment frequently. As long as you feel safe going, consider going to get your hair done.
The relaxing of COVID restrictions is an excellent excuse to give yourself a bit of a makeover. Not only will you look better, but you'll also feel much more confident when you catch up with loved ones. Just a few small details and some pampering can do you a world of good.