Australia is a unique country that is also a continent. However, when you look at the globe, it sits pretty isolatedly in the southern hemisphere with no other countries nearby. As such, it can be quite difficult to get stuff from overseas. For this reason, the Land Down Under's cosmetics industry is growing strong. Over the last four years, 51% or 5.3 million women bought makeup online.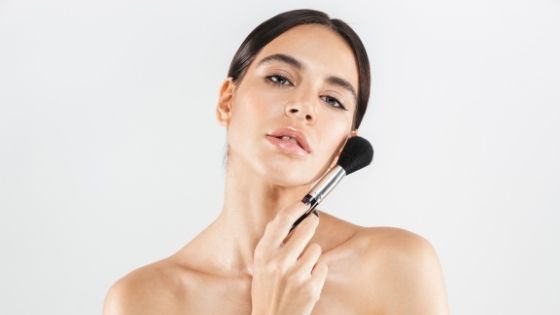 That's good news for you because you can purchase from the comforts of home. When you buy makeup online in Australia, you get access to a wide array of products delivered to your doorstep. This is a major advantage because makeup has a limited shelf life. Even if your products look as if there's a lot left, you must replace them to avoid getting an adverse reaction. You don't want to risk infection with old makeup, especially in your eye area. To ensure you stay safe, here are four signs that tell you that you need to let go of your makeup.
Seeing Dry and Clumpy Mascara
This actually deserves the top spot on this list because dry, flakey, or clumpy mascara deserves a boot. It may even seem funny as well. Ideally, you should replace this product at least every three months. Even if there's a lot of product left in the tube because you use it sparingly, consider replacing it for your protection. After all, this goes directly into your eyes and eyelashes. Mascara is the perfect breeding ground for bacteria because you use the want directly on your lashes and put it back in its container. You don't want to risk infection, like:
Conjunctivitis (sore eyes)
Stye
Temporary vision impairment due to eye infections
Spotting Crumbling Eye Shadow
Though it is fun to use different shadows to make your eyes pop out, you must be mindful of its expiration date. On top of that, watch out for the following red flags:
Crumbling shadow
Very dry product
Lost its original colour
Now has an oily sheen
Just like mascara, this goes very near your eyes, so you must exercise vigilance to protect them. Make sure you use clean shadow brushes to avoid contamination. You can buy makeup online in Australia and replace this every year or two.
Noticing Separation of Liquid Foundation
Does your liquid foundation look weird? Stop and check if it has a funky smell. When your liquid foundation separates and changes colour, it's a major sign that you must junk it. Remember, you use this product directly on your skin. Be wary because you don't want irritation or breakouts. You can prolong its shelf-life with proper care. Wash your hands and use clean sponges for application. This must be replaced every 6 months to a year. If you want something that lasts longer, powder foundation has the best longevity.
Observing Gunky Looking Lipstick
If your lipstick doesn't apply on smoothly like it used to, that's a red flag that it is turning bad. Lipstick can dry out or give off a very weird colour. Since this goes directly into your mouth, you must be mindful of bacterial contamination. Ideally, you should replace your lipsticks once a year. And make it a habit not to share it with anyone because you don't want to catch issues like mouth sores. If you want to extend the life of your lippies, make it a habit to wipe off the top layer with a makeup remover cloth to sanitise it.
Remember, you can easily extend the life of your cosmetics with proper use. Apart from using clean makeup tools, wash your hands before touching them. You must also store your items in a cool and dry place. This prevents heat degradation and assures your products don't develop moisture, leading to mould or mildew formation.