When your home is too hot or too cold, it's easy to feel uncomfortable and even a little irritable. Of course, you can switch on the air con or turn up the heating, but if you do that all the time, that can cost a fortune. So, how can you keep your home at a comfortable temperature without needing to run up huge bills?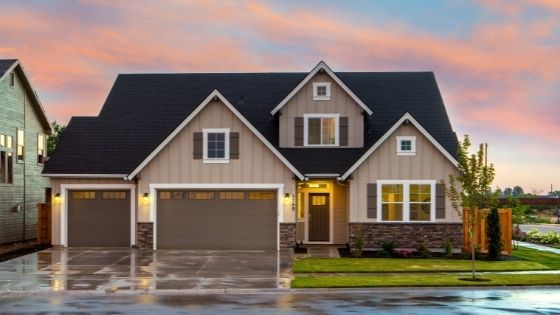 Install blinds
Rooms that get too hot are often in direct sunlight. If you have a room where sunlight hits at a certain time of day, then blocking some of the sun's rays out can go a long way to cooling it down. Installing cedar blinds in your home is a stylish way to cool your rooms, and when sunlight hits your windows, you can simply pull them down and instantly make your room feel cooler.
Check your roof
Your roof is one of the key parts of keeping your home at a comfortable temperature. Roofs aren't just there to keep the rain off, they also help keep heat inside when it's cold and bounce the sun's rays away when it's hot. But to do this, roofs need to be well-maintained and well-insulated. If your roof is more than a couple of decades old, it may be worth looking at the cost of a replacement. There are many factors that affect the cost of your roof, but you may find it's less expensive than you think, and the energy savings can make up for it. If you can't afford a replacement right now, at least make sure repairs are done and that you replace old insulation.
Block draughts
Draughts in your home can be annoying in all weathers, as both warm or cold air can get into your home. Blocking them can keep your home's temperature at a comfortable level. Some of the most common areas that suffer draughts include:
Letterboxes
Doors
Window
Vents
The roof
If you have a draught, there are lots of solutions to deal with them. For example, you can use draught excluders on doors and on your letterbox, which makes a big difference with little effort.
Build an energy efficient home
When you're starting from scratch, it's a good idea to create a home that's easy to heat or cool, as this will save you money in the long term. The government provides free energy efficient house plans for those who are planning to build their own home, and adding features such as solar panels make a big difference to the running costs of your property.
Looking to heat or cool your home? You don't have to rely on artificial methods alone. In fact, you can save a lot of money and the environment simply by following the tips above. By making some changes to your home, you can avoid high energy bills. While you may have to invest a little into making these changes, in the long run, they can save you money too, so they essentially pay for themselves overall.