Innovative technology is coming to a construction site near you. While the industry might be slow to embrace change, many construction companies are beginning to use technology to make home building more efficient and accurate. Here are six technologies that redefine what it means to break new ground.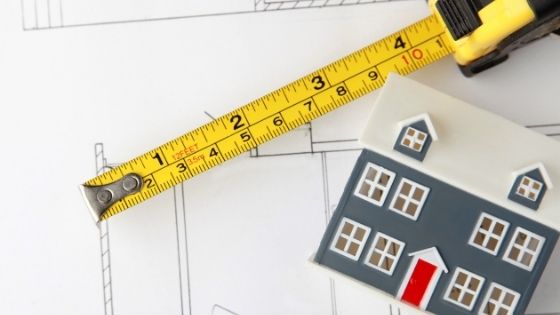 Energy-efficient home building technology
From geothermal systems like heat pumps to structural insulated panels and custom modular wall components, there is a surplus of sustainability-oriented technology available to custom home builders. Rather than stamping an alarmingly vast carbon footprint into delicate ecosystems, custom builders have tuned into the benefits of net-zero construction projects and geothermal-powered technologies used to heat everything from water to snow-frosted driveways.
Reducing energy use is vital while designing and building a home. Rather than creating expensive customized homes, builders should turn to energy-efficient, sustainable stock home plans from providers like Monster House Plans.
Large homes with over two thousand square feet of living space use more fuel oil in the cold months. The same goes for the large houses in the southern states that have continuously running air conditioning units. With smaller homes, carbon footprints shrink as there is less space to heat and cool.
Construction robots do repetitive labor
With different types of construction robots, repetitive tasks take up fewer human labor hours. Automation benefits include:
Factory robots that can build materials for job sites
Collaborative robots that help construction workers manage tough jobs, like carrying heavy equipment.
Autonomous robots work independently on routine tasks, like laying bricks
While most construction sites do not rely on robots, construction workers should know the technology is well on its way to making a break into the industry.
Drones improve safety and efficiency
Drones are an affordable technology that is making construction sites safer and more efficient. Construction managers are using drones for several tasks, including:
Mapping the topography
Tracking equipment
Providing security
Drones can work for twenty-four hours per day without needing breaks or overtime pay. These eyes in the sky boost productivity and decrease costs on construction sites.
3D printing could print parts of your home
Companies build homes on-site or in factories. No matter where the workers assemble the house, companies need to ship parts to the site. With 3D printing, fewer parts will need to be sent as the printers will be able to craft the parts construction workers need.
At some point, construction workers might become obsolete because printers might be able to print a whole home. Before that day arrives, experts predict that most homes will have a 3D printer to craft household items like silverware or small furniture.
Modular assembly decreasing on-site builds
Rather than building homes on-site, many construction companies are turning to modular assembly. Manufacturers produce large house pieces in a controlled setting then transport them to the home site for final assembly.
This type of home building reduces construction waste and relies on precision technology. It reduces shipping costs and hourly wages for on-site workers.
Employee exoskeletons reduce injuries
Hospital rehabilitation programs often rely on exoskeletons to give patients support while relearning physical activities. In the construction industry, exoskeletons give workers physical support to reduce injuries from heavy lifting, crouching, and climbing. This technology redistributes weight to help workers stay on the job without compromising their health.
Embrace technology
The construction industry tends to rely on old techniques and tools, but the newest technology makes the job site more efficient, safe, and energy-efficient. The latest tech is carrying the industry and the homes it builds into the future.