When surveying the automobile SUV market, the Ford Explorer, with its redesigned look, is sure to catch your fancy. This model leads the pack with its impressive new features and upgrades.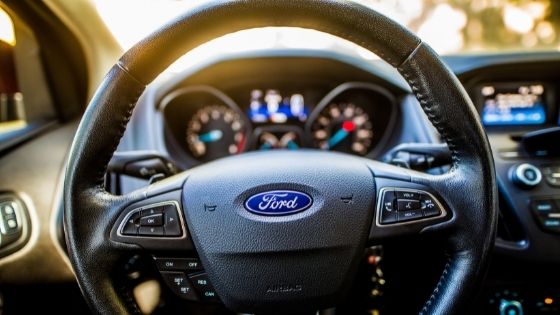 The Explorer's distinctive design, spacious interiors, and smooth handling assure you of a fun drive even on winding stretches. You deserve an SUV that you can blindly rely on each time you hit the road, whether for work or leisurely pursuits. A seamless and responsive braking system ensures your drive is safe and smooth. If you wish to get more info on this impressive offering from Ford, read on.
Must-Have Features
Investing in an SUV equipped with necessary features that contribute to making your driving experience a pleasurable one is a rewarding strategy to adopt. You can get more info on the features your potential Ford Explorer SUV must possess by reading through the list elaborated here:
Parking Assistance
Maneuvering through tight parking spaces can become challenging in the absence of an intelligent digital assistant. The parking assistance smart feature saves you from stressing over navigating tight perpendicular or parallel spots.
Hold the assist button while parking, so the system identifies an appropriate parking spot and alerts you when to stop.
When you need to exit the same tight parking space, this digital feature guides you out using side-sensing capability. Even when another vehicle is parked dangerously close, the assist ensures your SUV does not receive a scratch while exiting.
Spacious Interiors
A spacious cabin addresses your concerns about accommodating passengers and cargo. Besides the Ford Explorer comfortably seating seven, it's two-seater second row and three-seater rearmost section typically has a foldable provision.
This provision gives you extra space for cargo when the passengers are fewer. Temperature control systems and air filtration capability enhance the comfort you experience when seated in your SUV.
Safety Provisions
In addition to enabling a comfortable drive, your Ford Explorer cannot afford to neglect safety aspects. You spend a better part of your day on the road; hence, knowing your pair of wheels makes no compromises on safety provides welcome reassurance.
Automatic emergency braking, adaptive cruise control, lane-keep assist, and blind-spot alerts, when active, contribute to a safe drive. Intelligent adaptive cruise control has speed sign recognition, so your vehicle slows down in keeping with the traffic ahead.
When you are distracted, the Explorer's lane-keeping system prohibits you from drifting between lanes by scanning your vehicle's position. Automatic emergency braking safeguards you from a potential collision with a pedestrian or another vehicle. Blind-spot alerts are a big boon when navigating particularly blind stretches.
Rear-View Camera
You can confidently reverse when you have a camera installed on your dashboard that alerts you to people and automobiles behind you. A clear image of what lies behind prevents you from accidentally causing an accident while reversing. Should the camera have a built-in washer, its lens always remains clear of unwanted debris.
Auto High-Beam Headlamps
When driving, you do come across sections of poorly lit and dark avenues where visibility is a challenge. At such times, an auto high-beam is a savior as it senses poor lighting and automatically activates to illuminate the path ahead.
This feature is also considerate towards fellow drivers by automatically dimming on sensing oncoming headlights.
Self-Sealing Tires
You can encounter a puncture when driving, and unless you attend to the same, it is usually impossible to continue your journey. Ford Explorers with Michelin self-seal tires use a special material to seal your puncture when you encounter one in the tread of your tire. This saves you from hiccups when out in the wilderness in your car.
Infotainment System
An infotainment system positioned in your dashboard with a touchscreen that is within reach is a very practical tool to have. Answer or make calls, access GPS to navigate unknown territory, and even control your playlist through this neat 8-inch touch-sensitive screen.
USB port provisions and a Bluetooth-enabled system allow you to access music on the go. If you are addicted to satellite radio, you can tune in and enjoy your six-speaker powerful audio system as it delivers superior quality sound.
When you bring home a Ford Explorer, it promises you seamless adventurous rides backed by innovative technology and powerful features. You can customize the vehicle's interiors to your liking and, in the process, enhance its muscular appearance and overhaul stronger lines.
Deep and well-padded front seats and adequate small-item storage provisions are yet a few other features that complete its interior setting and can add significantly to the convenience.
Rely on a Ford dealership that puts customers first by offering world-class services and attractive pricing.