When it comes to buying a used car, there are many things to consider. You want to make sure you get the best deal possible and a quality vehicle.
Good dealerships will provide you with all the needed information about the used car. Also, they will have a large number of options to choose from. Click to learn more about our inventory here.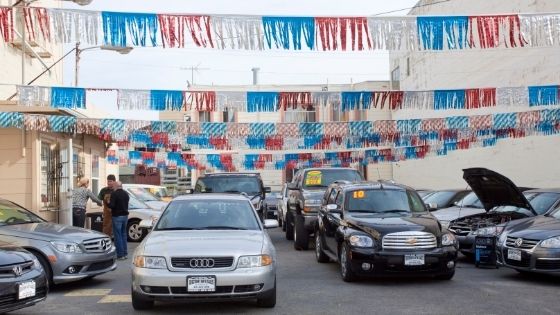 Many online dealers offer used cars, and it can be tough to know which one is right for you. Read ahead to know about the ten things you need to consider while choosing a used car from an online dealer!
1. Check the Reputation
The first thing you keep an eye on is to check the reputation of the online dealer. You can do this by reading reviews from other customers. This will give you an overall good idea of what others have thought about their experience with the dealer. A good dealer will be more than happy to provide you with the contact information of their past clients.
2. Research the Vehicle
It's essential to research the vehicle before you make a purchase. You must be sure you're getting a quality car that will last you for years to come. Check different websites and forums to see what others have said about the vehicle you're interested in. Choose at least three models to compare before making the final purchase.
3. Decide a Budget
Before you start shopping, having a budget in mind will help you narrow down your final options and make the decision-making process more manageable. Take all the additional charges, fees, and maintenance costs in the final amount.
4. Get an Extended Warranty
Many used car dealerships offer extended warranties on their vehicles. This can be a great way to protect your investment. Be sure to read the fine print on any warranty you're considering, as there are usually a lot of exclusions.
5. Get a Vehicle History Report
A vehicle history report will tell you everything you need to know about the car. This includes information on previous accidents, repairs, and more. This is an essential step in the process of buying a used car. Furthermore, a good dealer will provide you with this report without hesitation.
6. Take a Test Drive
Always take the car for a test drive before buying. Test driving will provide you with a good idea of how the car handles and if there are any problems with it. If possible, try to take the car on different roads to see how it performs in other conditions.
Ask the online dealer to get the car delivered at home for a test drive. If you're not comfortable with the vehicle, don't buy it!
7. Have a Mechanic Inspect the Car
Before you purchase, you should always have a mechanic inspect the car. They will be able to tell you if there are any significant problems with the vehicle. This inspection can help you save a lot of money in the long run.
Check the exteriors for any rust, dents, or scratches. Furthermore, look at the tires to see how much tread they have. Also, test all the lights to ensure they are working correctly.
8. Be Prepared to Negotiate
You should always be prepared to negotiate when it comes to used cars. The dealer will usually have some wiggle room in the price, so don't be afraid to ask for a lower price. If you're not comfortable with negotiating, bring someone with you who is. Additionally, do some research on the car's fair market value before you deal. Now you can learn more about our inventory here.
9. Don't Rush the Process
Buying a used car is a big decision, so don't rush it. Take your time and be sure you're making the right choice for yourself. If you feel pressure from the dealer, walk away! There are plenty of other dealerships out there, so you don't need to settle too early. Get quotes and compare prices before making a decision.
10. Check for Financing Options
Most dealerships will offer some financing, but it's always good to check with your bank or credit union first. They may be able to provide you with a better interest rate. In addition, many online dealerships also work with third-party lenders that can offer you financing. Keep your credit score healthy as it might help you get a lower interest rate.
These are just a few things to consider while choosing a used car from an online dealer. By following these tips, you can be sure you're getting a quality vehicle that will serve you well for years to come. Do your research and don't rush the process, and you'll be driving your new car in no time!