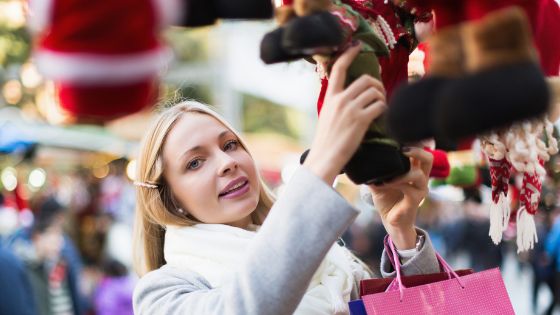 Right now, we are deep in the middle of the festival season in the United Kingdom. There have been a lot of unique looks in the fields. A festival is a time to shine. It's all about having fun and expressing yourself. Because of this, you want to shop for a look that is all about "you." However, when you are looking to dress for a festival, you may need a balance between expression and practicality. That's where this article will help. This article will deliver some iconic looks you can take inspiration from for the 2022 festival season.
1. Feet
Regarding footwear, you typically want to go with function over style. While style is essential, you are going to be on your feet all day and night. Because of this, you want to wear something comfortable. Even if the forecast is sunny, you still want to be prepared. Cowboy boots are always a good look. You can wear them with a dress or shorts if the weather is warm. Best of all, you don't have to worry about them falling off while dancing the day/night away.
2. Headwear
You can use the same wild west theme with your headwear as your feet. You can wear a western hat or even a bucket hat. A bucket hat is a great addition to your festival wardrobe because it's timeless. Best of all, it's practical as it's easy to store and carry with you. This can help you get sun protection without having to carry around a bulky hat.
3. Crochet
There are plenty of different ways to use crochet items in your festival wardrobe. It could be adding something to your hat or even making your dresses. You can use crochet to create a hardy garment.
4. Sparkles
If you don't want to go for a bohemian look, you could always go with sparkles. Sparkles have been and continue to be "in." You can find a lot of unique ways to add sparkles to the mix. It could be on your dress, jumpsuit, or even your boots. There is no better way to add some excellent detail to your festival wardrobe than with sparkles.
5. Retro
Retro is always a good look when you are going to a festival. The 1990s continue to be a major inspiration for festival-goers. A lot of people that go to festivals are enjoying bringing throwback items from the '90s. Best of all, you can save money if you are doing this. Check out second-hand shops and vintage retailers and you'll find great items at a low price.
6. Slipdress
This was very popular in the 1990s. However, it's never truly going away when it comes to festival wardrobe. A slip dress is a good option because it offers a lot of versatility. You can add a lot of elements to a slipdress including a coat, hoodie, or something else. This makes it so versatile for a lot of weather conditions. It also goes great with different footwear further enhancing the versatility. It's also very comfortable so you don't have to worry about being uncomfortable throughout a long festival. Wearing shapewear every day gives your body and skin time to relax.
7. Two Piece
You can wear two-piece outfits. This doesn't mean a full suit, but matching pieces of clothing. You can get them oversized or true to fit. You can always layer these items too. These are great options to mix and match and to showcase your personality.
8. Strings
Try to leave the handbags at home. You can put your phone and water bottle on a string which can keep you from having to worry about carrying around a bulky bag. You can find crochet carriers that you can use instead if needed.