Getting a long-term medical issue can really change your life. It may mean you have to make adjustments to your lifestyle, which can be difficult. That's why it's important to have a plan in place to ensure you can continue to do the things you enjoy and manage your condition.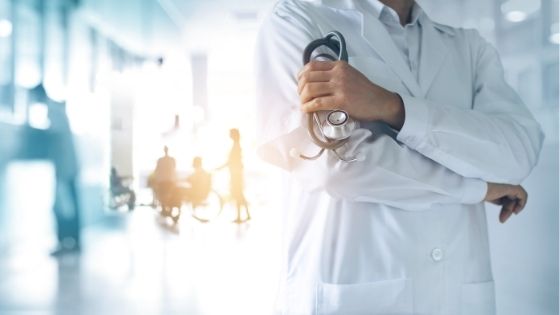 Speak to a medical professional
The first thing you should do if you suspect you have a certain condition is to seek medical advice. It's important not to panic or self-diagnose. Make a medical appointment with a doctor, describe what's going on, and they'll explain the next stages. You're likely to need a referral to a specialist, or tests to confirm what's going on.
When you see a specialist, it's worth thinking of any questions you want to ask them, so you can get a clear picture of what's going on. You should find out:
The severity of your condition
How long it's likely to last, or whether it's permanent
The options for treatment or managing your condition
What your prognosis is like
What kind of support you may need to put in place
Once you have seen a specialist, you should have a much better idea of what you'll be dealing with.
Follow doctors' recommendations
Most conditions can be managed to some extent with a healthy lifestyle, or by following certain measures such as adopting a specialist diet. Many doctors will recommend changes such as giving up smoking, taking gentle exercise, or perhaps losing weight, depending on your age and history. It's important that you follow medical advice as much as possible, so that you have the best possible chance of getting better or keeping your condition under control.
Join support groups
Support groups exist for a huge range of medical conditions, from different types of cancer to diabetes. Unless your condition is rare, you'll likely find a support group locally. Social media can also be an excellent source of support, although you should be careful to not take things at face value, and only follow advice from medical professionals.
See what financial support you may be able to get
A long-term health condition doesn't necessarily mean you have to quit your job, especially if it's early days. But you need to know what support is available if you do get ill in future years.
If your condition worsens, you may be able to get sick pay for a short absence, but what if you have to quit your job? You may be able to get a disability support pension to help with your day-to-day costs, help with housing, or potentially funding to get a carer. It's worth researching now, so that if you need it, you know what to apply for.
It can be a big shock to get diagnosed with a long-term health condition. But you should try to put your emotions aside at first, so that you can make practical plans. Once you've got all the information, then finding a support group can help you out, and help you make plans for the future.