Many homeowners are looking for ways to make their homes more energy-efficient. One of the most cost-effective things you can do is install window tinting.
Windows can account for 30% of a home's energy use, depending on the climate. Even a small percentage can add up to a significant amount of money.
When deciding between ceramic window tint vs regular, there are several factors you should take into consideration. The first is if you need window tint at all.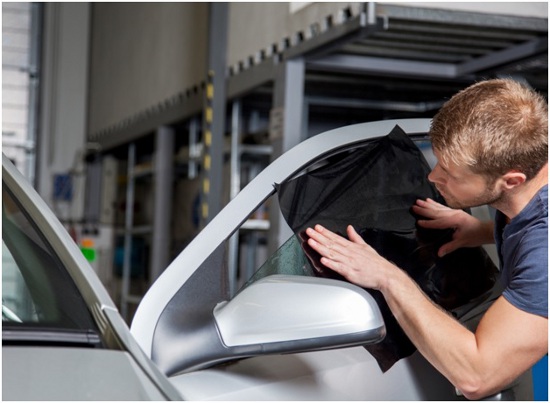 Read on if you need to decide if you want regular window tint, ceramic window tint, or a combination of the two.
Differences Between Ceramic Window Tint vs Regular Window Tint
There are many differences between regular window tint and ceramic window tint. These include the following:
Composition
Ceramic window tint is made with non-metal, inorganic compounds that are bonded together with heat and pressure to create a great film. Unlike regular window tints, which are from metal dyes, ceramic window tints will not fade or change color over time.
The pigments in ceramic window tint are also less likely to absorb heat, which makes it an ideal choice for automotive and residential applications.
Aesthetics
Ceramic window tint has a very sleek, modern look that can enhance the aesthetics of your car. Ceramic window tint does not change the appearance of the window, whereas regular window tints can make the window appear darker.
Lastly, ceramic window tint is a better choice than regular window tint if you are looking for the best performance and aesthetics.
Cost
Perhaps the most notable difference is the price. Ceramic window tints can cost up to twice as much as regular window tints.
Ceramic window tint is more expensive than regular window tint because it is from ceramic particles that are designed to reject heat which is one of the benefits of window tinting.
Durability
Although regular window tint is made with a stronger material, ceramic window tint is less likely to fade over time.
In addition, ceramic window tint includes a UV protection layer that helps to keep your car's interior from fading. When it comes to durability, ceramic window tint is the clear winner.
Installation Process
Ceramic window tint is much easier to install and remove than regular window tint. It also doesn't require any special tools or chemicals.
Which Window Tint Is Right for You
If you're looking for window tinting for your home, office, or car, you may be wondering whether to go with ceramic window tint vs regular window tent. With a variety of shades to choose from, you can find the perfect look for your car.
As any standard window tint guide will tell you, it is a less expensive expenditure. A ceramic window tint guide, on the other hand, will claim that it will offer a certain level of protection and that it lasts long.
By following these tips, you can find the best window tinting option.
Did you enjoy reading this article? Check out the rest of our blog for more!