There seems to be a subscription service for everything in today's fast-paced world. From coffee, perfume, wine, to clothes — you name it, and you can have it. However, does it make sense when talking about subscriptions in terms of something as expensive as a car?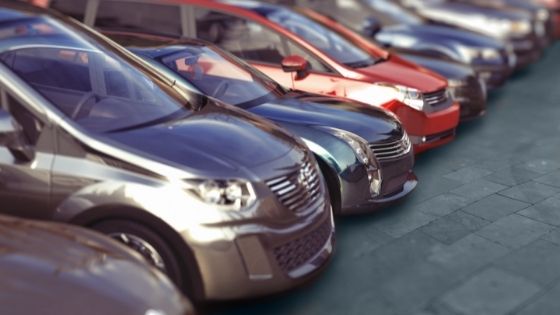 Car subscriptions platforms are gaining popularity with every passing day. The idea of driving premium vehicles sent directly from manufacturers can seem alluring. However, many people feel that it does not match the pride and joy of owning a car.
So, is it suitable for you? Keep reading to discover what is truly good for you.
Advantages of Car Subscriptions Platform
A car subscription service gives ongoing access to a vehicle for a fixed, regular payment. Generally, you can choose the vehicle type or brand, and you will be allowed to switch cars when you wish to do so.
By discussing the advantages of car subscriptions, you will be allowed to decide if it is good for you. The benefits range from paying no downpayment to unsubscribing any time you want.
No Insurance
You will be free from the daunting task of renewing your insurance every year. Additionally, you do not have to renew other regular payments such as road tax.
The original owner of the car will take care of these details. Therefore, you do not have to worry about any extra expenditure.
No Down Payment
Like any other subscription service, car subscriptions do not require you to pay a downpayment. You can drive around a private car by paying only a fixed amount every month. Hence, you can focus on spending your savings on something more substantial.
No Hassle of Resale
If you own a car and wish to upgrade it, you will first have to go through the trouble of selling the vehicle. Finding a suitable buyer, who will pay the right amount at the right time, is not an easy task.
You can return the car whenever you feel like upgrading it with a subscription. The subscription platform will replace it with a new car with better features.
When Should You Choose a Car Subscription Program?
Subscriptions may not suit everyone, yet they can be a better financial choice for people with certain lifestyles. Below are some specific scenarios that can help you better understand if it is a good idea for you to subscribe:
If you frequent from one city to another, it is better to subscribe. It will help you reduce the cost of transporting the vehicles and other tax-related issues.
Do you enjoy the thrill of driving new cars? Then, to get your hands on the latest car models, you can subscribe.
Purchasing a car comes with a lot of paperwork. If you wish to avoid these and simplify the process, you can choose a car subscription over purchasing.
Do you want to try out many cars before buying one for you? Then, a short-time subscription can help you find out what you want.
Wrapping Up
Car subscriptions come with several benefits, including relief from hectic paperwork and downpayment. Further, you can enjoy the benefits of having a car without actually owning it.
It is hard to calculate the overall cost of these two options. However, you can weigh the pros against cons depending on your lifestyle.
Above all, if you prefer freedom and flexibility over other options, car subscriptions are an excellent choice for you.