Are you one of those curious minds who are still looking for bedroom tips in incognito mode?
You might be looking for a way to enhance passion in the bedroom. Perhaps, you want to add more moves to your pleasure bucket. Finding the wild secrets to turn the heat up with your partner is challenging in the sea of tips and tutorials.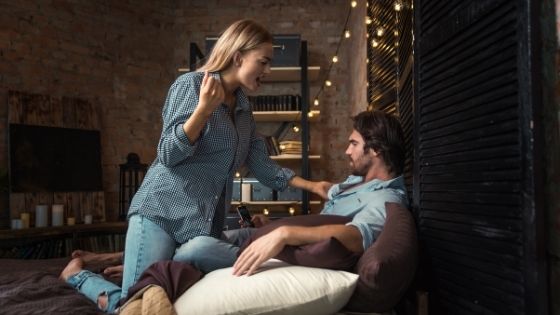 Don't fret. Your search to bring excitement close to your pleasure ends right here. Whether you want more techniques or smoothen your preparations, these tips will come in handy. (Pun intended!)
Before You Begin
You might have received your education about sex from porn only. According to Heraldsun, approximately 90% of the male population consume porn daily in Australia. This shows how the adults get their share of sexual education.
As realistic as it might appear, you need to remember that the actual sex is different from what you see on screen. Intercourse in real life isn't perfect. Instead, it's messy, funny, odd and even funky at times.
Now since you're already aware of how you should go ahead, you might keep a few pointers on top!
Communicate: From wanting to try a new position to saying out loud what you're uncomfortable with, keep the communication open and flowing!
Go on a Porn Fast: Don't rely on the screen and the actors. Having a perfect image can stop you from enjoying the moment.
Don't Forget Aftercare: So, you've had a good time, right? Don't just turn your back against each other and sleep off. Aftercare is the way to know what you like and where you can do better!
Dive Right In for the Wild Secrets You Want!
Your mind must be bubbling with imagination about how to bring the steam in.
Here's how you do it!
Build Anticipation: Patience brings the sweetest fruits to you. Flirting, whispering something sexy or sending your partner a text can put the mind to work and enhance the excitement.
Foreplay First: You can never underestimate the power of slow and sensual foreplay to blow your mind. Begin with gentle touches and slow kisses before you find yourself not being able to wait anymore.
Heat It Up: Experimentation is the key to the sexual interest on their toes and has their toes curling too. From trying out different positions to including a sex toy in the regime, pleasure knows no restrictions!
Pleasure Thyself: Seeing the partner touch and enjoy themselves brings oomph to the entire encounter. It shows them that not only you're comfortable in your skin but also know how to take control!
Dirty Dancing: Remember that sexy lingerie you bought a long time ago? Now is the moment to put it to use. Shed all the inhibitions you're carrying because those dance moves can turn anyone on!
Always remember to touch, tease and tickle but leave some for the imagination too!
In the Climax
From swaying like a pro to whispering the sweet nothings, turning the heat on with your partner becomes easy with confidence. The wild secrets will show their colours only when you are willing to shed off your shyness.
The recipe of seduction is the perfect blend of a hint of self-reliance and a dollop of sexuality!
It's time to use those tips, isn't it?