As a lover of nature, it's important to do it justice with great quality pictures. It's not just about taking a mere image, it's about seizing the moment and capturing true magic.
Having photography ideas is nice, but you want to be able to execute them skillfully to create the desired result. Due to movement and the variety of subjects, nature photography is challenging.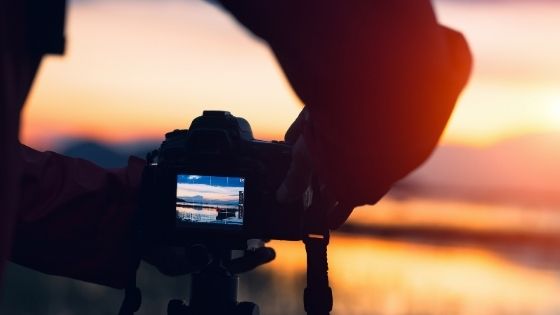 Check out this article for 3 essential photography tips for nature lovers.
1. Pick the Right Lens
As the cliché goes, "the right camera is the one you have with you". Still, when it comes to nature photography tips, having good gear is a huge plus.
There isn't a universally correct answer for what the best lens is for nature photography. You may want to take different pictures in various settings.
In general, however, a lens with a longer focal length can prove useful in this type of photography, such as a zoom lens with a wide aperture.
Why? For starters, you want to have the longest reach possible. For instance, if you're going to take pictures of animals, you'll have to do so at a distance.
What's more, nature photographs really pop on a frame mat when you have a sharp image of your subject against a blurred background. This requires a good understanding of foreground and background distances.
2. Make Good Use of Natural Light
In learning how to become a better photographer, the use of light is critical. With natural light photography, you make use of direct and indirect sunlight.
The time of day at which you take the picture will influence the result. Morning and evening lights are ideal, especially the golden hours. At these times, light has a hazier quality which illuminates subjects more uniformly.
You can also decide to go for unusual lighting to create dramatic shots. With directional lighting, you can have sunlight come from a particular direction to hit your subject.
A way to get a surprisingly striking shot is thanks to backlighting—have the light hit your subject from the back.
3. Angles Change Perspective
If you're after original photos, shooting from new angles is sure to give you an edge. Don't hesitate to switch things up. If you use the same angles over and over again, you'll end up repeating yourself.
For instance, getting down low can provide you with a new perspective. Crouch, crawl, or even lying prone on the ground will open up whole unexplored worlds to you.
You can even try looking up at your subjects while lying on the ground. Or conversely, shooting your subjects from up high.
The idea is to come up with your own original ideas that will shed a different light on nature's looks.
See Nature Differently With These Photography Tips
Thanks to these photography tips, you can find new ways to represent nature. Before setting out in nature, think about your goals and pick up the right lenses.
Choose the right time of day to have amazing light. Don't forget that the direction of the light is key. Lastly, try to come up with interesting angles to capture unique shots.
Want more tips? Our Lifestyle section has tons of useful articles.