By 2027 there will be about 88 million opportunities for project managers. That's a 33% growth rate and 22 million new jobs.
Do you sense that there's a huge opportunity here? There is, though it's often overlooked for other desirable job titles like web developers, engineers, or programmers.
If you want one of the top project management jobs, you'll need to become a scrum master. What's that? It's a leadership role in one of the top project management methodologies.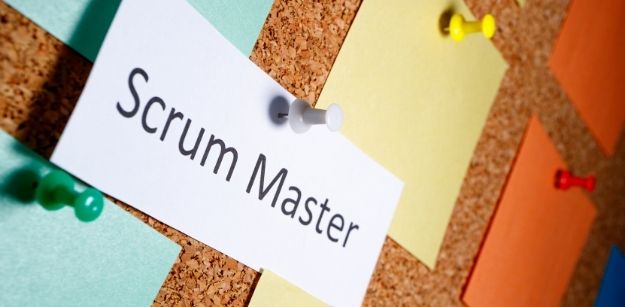 It's in demand and you can get your foot in the door of many companies around the world. Keep reading to learn what a scrum master is and how to become one.
What Is a Scrum Master?
In the world of project management, there are different methodologies used to manage major projects. You might already be familiar with agile. Scrum is a type of agile project.
The difference between the two is the way a project is executed. Scrum is made up of intervals or sprints to keep a big project on track.
There are a few different roles within a scrum project. The scrum master is at the top.
You'd think that a scrum master is a project manager and they take the lead on everything. That's not quite correct. They do have most of the responsibility of the project.
A scrum manager's main job is to ensure that the project and team members adhere to agile principles and values.
The scrum master does have a leadership role, but they're more of a mentor and coach. They remove obstacles and measure the team's status against agreed-upon benchmarks.
The other roles within scrum are the product owner and team members. The product owner works closely with the team members and scrum master. They work to see the main purpose of the product and ensures it meets company objectives and customer expectations.
Team members are the ones who do the tasks related to product development. In the case of software development, team members are programmers and designers.
How to Become a Scrum Master
What does it take to be a scrum master? You need to take a certification course, pass an exam, and keep your certification up to date.
It sounds easy, doesn't it? It's a tough road to becoming a certified scrum master. It's well worth the investment of time, money, and energy.
The first thing you need to do is to learn the scrum methodology inside and out. You need to know the 12 principles of scrum, the five core values of scrum, and the roles and responsibilities of each team member within a scrum project.
You also need to know when to apply the principles and values within various types of situations and projects.
Choosing Your Scrum Certification
You'll see that there are a number of different certification paths to take. Most of them are done through Scrum Alliance, which is a non-profit organization that sets standards, provides certifications, and advocates on behalf of the agile community.
The top scrum master certifications can cover SAFe (Scaled Agile Framework) if you want to scale scrum to enterprise environments. If you have no interest in enterprise management, then a Professional Scrum Master or Certified Scrum Professional ScrumMaster program would be right for you.
Before you choose your certification, take a look at each one and think about your career path. You should have a couple of clear objectives in mind when choosing a certification.
Take a Certification Course
You'll need to sign up for a course that will prepare you for the exam. The top courses have plenty of reviews and give you a number of options to learn.
You can take a certification course in a weekend or you can do it online. An in-person course might be a better fit for your learning style. Plus, you get an opportunity to network with other professionals.
Pass the Exam
Now comes the tough part. You have to pass a scrum certification exam. The standards for passing the exam depend on the certification.
Some certifications require a passing score of 85% to get certified. Others require only 60%. The exams are multiple-choice.
Once you pass the exam, you're officially a certified scrum master. You need to maintain your certification by taking continuing education courses and paying a renewal fee.
Growing Your Career as a Certified Scrum Master
How can you take advantage of your scrum master certification? You'll want to get a scrum master job, but that's not always easy. You need to be creative, especially if you don't have experience in scrum.
Look back at your professional experience and think about the relevant experience that you already have. Did you run daily meetings on a project, even though you didn't use agile? That can count.
Take a look at job postings and see what companies are looking for in scrum masters. You should spot a few keywords to put in your resume to get past the artificial intelligence screeners.
Check with your current employer for internal opportunities. Since you already have a proven track record there, it's often easier to move up than find an external position.
Utilize your network. Talk to people and let them know what your plans are to see if they know of any available opportunities.
Get Certified and Be Top in Your Field
Do you want to make a difference in your career? Become a certified scrum master and put yourself in the upper echelon of project managers.
You'll instantly show that you're a true project management professional who knows their stuff. You'll be highly respected and command a much higher salary.
Are you looking for more ways to grow your career? Check out what else is happening in the Education section.