There will always be major costs in life that need to be paid: houses, cars, holidays, medical expenses, and schooling, just to name a few. Getting a caravan loan to buy a caravan is one small expense that can produce some wonderful memories that last a lifetime. Careful consideration of the following, however, may reduce the risks associated with such a purchase.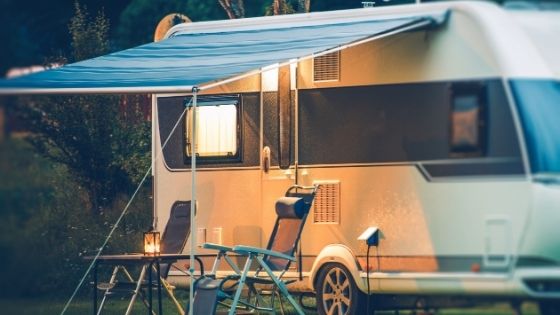 What is a caravan?
Before dissecting such an important topic, the term 'caravan' needs to be defined. In this sense, the term refers to a prefabricated structure that can be towed behind a car or truck and is equipped with living facilities. A most basic van will have a bed or beds, a straightforward kitchen, and a place designated for eating. More sophisticated ones will have more advanced kitchen appliances, larger living areas, more or bigger beds, and even toilet amenities.
Engine power
Before you purchase a caravan, despite whether you will buy, update or use your current vehicle as to the means of towing, you must ensure that it has the right engine power and stability to pull it. It is no use, for example, if you wish your cute little 1600CC motor to pull a caravan that is equipped with absolutely everything. Secondly, you must confirm that the tow bar, if you have one you wish to purchase, is also suitable for its maximum towing capacity, plus, if necessary, look for extendable towing mirrors. Of course, you may also wish to buy those extras such as extra side mirrors for better vision and rear-view monitors to assist in the van's towing.
Optional extras
Just like buying a car, buying a caravan can include added extras. Some places may wish to include several optional extras that you require for a fun caravanning experiences, such as annexes, extra gas bottles, spare tires, wind deflectors, coupling devices, exterior storage lockers, cupboard tracks, more effective shower and toilet configuration, extra vanities or larger ones, bigger freezers, battery-powered lights, microwaves, additional water tanks, televisions, stereos, hot water, and stove variations. If buying a second hand one, these may be limited, but some practical ones may still be available if requested.
Withstand weather conditions
As the van will experience all kinds of weather conditions while being driven and onsite, it must be made securely. A check of joints on the outer surface to ensure they are stapled and glued and internal ones in cupboards and bed frames are correctly butted may indicate the quality of construction. Gaps, edges, and corners should be sealed tightly outside to prevent water leakage and, in some cases, rot. The same should be checked for on the flooring and undercarriage.
The final say
A good quality caravan will have independent suspension with shocks, light truck tires, and protected water tanks with completely darkened hoses to discourage algal growth, safe electrical wiring free of corrosion and correctly connected, sufficient fridge aeration, and excellent brake wiring.
Once you have made certain that all the above features are in check, you are bound to have a great time after buying a caravan wherever the wind may take you.