From 2019 to 2029, the employment for commercial and airline pilots is expected to grow 5% faster than the average for other occupations.
From traveling to having a workroom with a view, there are plenty of impressive perks of being an aviation pilot.
Have you ever thought about becoming a pilot? Keep reading to learn 10 fabulous perks of one of the best jobs in existence!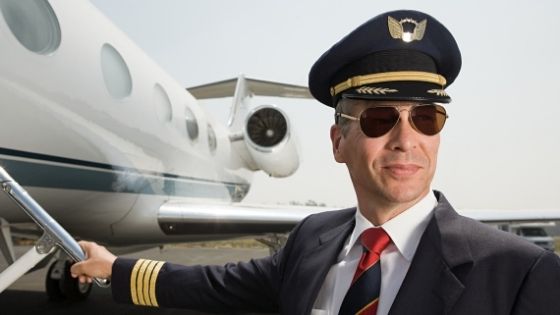 1. You Get to Travel
The travel aspect is probably the most obvious and quite possibly the best perk of being a pilot.
As a pilot, you get the opportunity to visit so many different places you might have never been. Pilots usually have free time between flights, granting them the perfect chance to sightsee and explore.
You'll get to experience different cultures, try delicious cuisine, and get a sense of the world outside of what you know. Plus, the more you fly, the better you'll get at planning your flights and visits around your work schedule.
When you're not on the clock, you can take advantage of cheap flights to vacation as a passenger to somewhere you love or have always wanted to go.
2. You'll Have a Room With a View
Many jobs require you to sit in a cubicle all day long, with little access to the outside world. Who could complain about a job that you get to do from the sky?
Many pilots express that the view from the cockpit is one they never tire of. As a pilot, you get to tell people your office is in the clouds! From mountain tops to beautiful bodies of water, and from never-ending blue sky to the night's stars, there is so much to see from your spot up high.
3. You'll Have Great Benefits and Job Security
In the age of uncertainty, nothing is more valuable than a job with great benefits and job security. The demand for pilots continues to grow exponentially.
Some experts say that the demand is surpassing the supply and will continue to do so. Now is the perfect time to become a pilot as it's one of the most reliable careers you can have!
Plus, there are excellent growth opportunities in the aviation industry. Most airlines offer annual raises, and most pilots make their way past 6-figure incomes. The health benefits are excellent, too!
4. The Job Is Challenging
Being a pilot requires staying up to date on regulations and other specifics. The scope of the job goes well beyond being book smart, though. Most of what a pilot learns, they do in real-time while controlling and flying a plane!
It's easy to get in a groove as a pilot and know what to expect, but the job comes with unknowns, too. Part of the challenge is being prepared for the unknown and ready to navigate and react accordingly.
If you want to know what the process is like, this link following link will tell you all about becoming a pilot in the USA.
https://www.l3commercialaviation.com/us/airline-academy/faa-pilot-training/how-to-become-a-pilot-in-the-usa/
5. You'll Meet Lots of People
Being a pilot is one of the top jobs for meeting new people. You'll meet lots of new people from all walks of life through your flight crew alone.
You'll also get to meet people who live in the communities and cities you visit and interesting passengers. As a pilot, you get the chance to meet people from all different cultures and places in the world.
6. Work Stays at Work
For many individuals, nothing is more exhausting than a job that never ends. Being able to leave your post when a job is complete and put your feet up is a gift in itself.
Pilots leave their work at work. Aside from having to study for annual tests, there's nothing a pilot must bring home to complete after a long day's work. Once you close the cockpit door, you're free to go home or travel and explore wherever you've landed.
Whether you play a sport or have a hobby or simply want to spend time with family when you're not on the clock, you won't have to worry about daunting work tasks hanging over your head.
7. There's Plenty of Free Time
As a pilot, free time isn't hard to come by. Many pilots work 2 to 3 weeks out of the month, which means they have the remainder to enjoy to themselves.
Many use this time to connect with their families, relax, or take vacations.
Pilots get to use their free time as they see fit, and with free passes around the world, the options are endless.
8. It's an Easy Job to Love
Some jobs are easier to dread or love than others. It's hard not to love the challenge and joy of flying high above the clouds. Pilots can enjoy their jobs without worrying about job security or benefits.
Plus, with flights to new destinations every day, things rarely stay the same.
Lots of pilots are confident in saying they love their jobs. With a schedule that changes constantly, it's hard to feel as though you're stuck in a rut.
9. You're Helping Others
Not only is flying planes a job that's easy to enjoy, but you also help others in the process. Whether it's for work or to connect with family or to transport something vital, when you fly a plane, you're helping others.
People always appreciate the pilot and the essential role they play in traveling to their destination.
10. Kids Revere You
Almost every kid remembers the first pilot who gave them a sticker or a set of wings. Kids have a deep admiration and fascination for pilots, and nothing is more gratifying than making a child smile.
Like firefighters, doctors, and astronauts, being a pilot is a position that most kids and adults look up to and respect.
Now Is the Perfect Time to Become a Pilot
Have you considered becoming a pilot, and are you ready to follow your career dreams? With such a demand for airline and commercial pilots, now is the perfect time to get the ball rolling.
From getting to see new people and places to having plenty of time off with great benefits, a pilot is one of the best jobs in existence!
If you enjoyed this article, check back daily for more advice and tips on careers and lifestyle!