When you struggle to pick clothes in the morning, that is a sign to make some changes in your closet. Whether it's for work or a night out, we tend to shop for what is trendy or what's on sale. However, buying something and wearing it once is not worth your money nor the space in your home. In this article, you'll learn about finding your style in the era of fast fashion. Take a look at some of the basic things to keep in mind when putting a signature stamp on your apparel.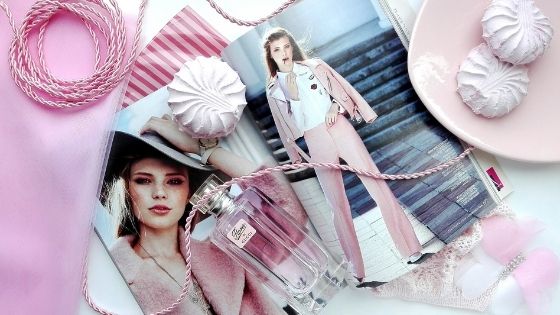 Find Your Signature Style
When creating a whole new wardrobe, get rid of all the items you don't wear. Free up your space for things that match your preference. If you have no idea what to look for in clothing, do some research and create inspiration boards. Pinterest is a creative and fun platform to save outfits and celebrity styles for future reference. Look at those images you saved and think of three words to describe them. Elegant, chic, and simple? Or bold, eye-catching and trendy? Also, there are a ton of quizzes about finding your style easily. So, why not have a bit of fun and answer a few questions about yourself?
Create A Base
We can easily get carried away by all the trends and the "must-haves" of the season. We absorb fashion content daily and think we need to have the latest shoes we see on our feed. Of course, trends sometimes turn into classic pieces, but it is not always the case. Minimize impulsive purchasing and turn to slow fashion. Look at your basics and plan your outfits around that. Based on what you have, you already know what your favorite color palette is when it comes to fashion. Build your outfits around the colors you often turn to. When it comes to shapes, clothes that fit your body should always come before any baggy or loose pieces. Oversized T-shirts may be trendy now, but they could be old-fashioned in a few seasons.
When you have your basics, it is easier to work around that. Adding a pop of color somewhere else or putting a statement belt will elevate your look. Make sure you purchase high-quality fabrics so the piece lasts you a long time.
Don't Forget Accessories
Sticking to classic pieces also refers to accessories. It is fine to wear a trendy handbag or a smartwatch now and then but it is far easier to have bags and jewelry that go with any style and any occasion. A black clutch is more useful in the long run than a colorful bag which you may not like later. Think about basic colors for bags, such as black, white, and nude. If you already have this kind of collection, then you can think about buying other colors and patterns.
Jewelry, however, needs more attention since it is delicate and expensive. Think about what you usually wear daily. Is it a necklace, stackable rings, or a watch? We can probably guess that it is a watch since we can't go a day without looking at the time because of work or other obligations. Buy a high-quality watch that will pair well with your outfit of the day. There is a rich variety of brands and a price range that gives you the possibility to buy according to your budget.
Think of Going Sustainable
Sustainability is all the rage nowadays for a good reason. Fast fashion directly affects many concerns of humanity such as climate change, labor ethics, and waste. If we don't turn to sustainability right now, global emissions of this industry will increase by 49% by 2030.
By choosing domestic clothing brands or any "slow" fashion companies, you choose quality over quantity. A basic white T-shirt from an eco-fashion label will last you way more than the ones from a trendy fashion retailer. They have a reduced environmental footprint and think about the working conditions of their workers.
Conclusion
Remember to have fun while coming up with new looks. Fashion is art so treat every clothing item as a part of your art piece. If you are bored with the same things, get out of your comfort zone and see whether there is more to it. You can get inspiration from anyone – a person passing by or your family member. The key is to make it your own.