Are you thinking of going back to school and getting your degree online? Before you sign up for that great-looking program, you may want to read this article. It's possible that you're about to fall for a scam!
So are online colleges legit? How can you know what's real and what's fraud?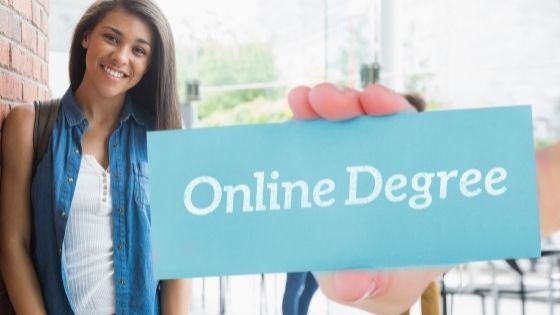 We understand that you have a ton of questions. Fortunately, we have the answers! Keep reading as we delve into separating fact from fiction in the world of online degree programs.
Spotting a Scam
Separating the legit online degree programs from the shady ones can be a challenge. Thankfully, there are a few signs that indicate a "school" is little more than a scam.
For starters, take an in-depth look at their accreditation process. Any worthwhile school will have its accreditation information on its website.
You can also search the United States Department of Education's accreditation database to see if the school you're interested in is listed.
Other dead giveaways include a lack of curriculum or the promise that students won't have to submit assignments or take tests.
Finally, check the school's physical address. If they don't have an address listed on their homepage, you're dealing with a scam and should contact the Federal Trade Commission as soon as possible.
Is an Online Degree Valid?
At this point, you may find yourself asking, are online degrees real at all?
While it's sad that some programs are scams, it's important to understand that plenty of noteworthy colleges offer legitimate online degree programs.
Moreover, attending classes online is a great way to save money. You can work or take care of your family without having to drive back and forth from campus. Plus, schools often charge less for online courses.
But do employees like online degrees? Of course they do, assuming the degree comes from an accredited university! Those with a bachelor's earn up to $1 million more in their lifetime compared to those with only a high-school diploma or GED.
What to Consider When Looking for an Online College
For most, the biggest barrier to furthering their education is cost. Though legit online degree programs are more affordable than a brick-and-mortar program, you're still looking at thousands of dollars to complete your program.
To save money, look into programs that offer scholarships. There are scholarships based on financial need, minority status, your field of study, and more.
You can also check out this list of the most affordable degree programs to find out which programs are the most cost-effective per semester.
Further Your Education on Your Time
So, to recap, are online colleges legit? For the most part, yes. However, there are some dastardly individuals out there who are just out there to make a quick buck and scam people out of their hard-earned money.
Be sure to do thorough research on any school you'd like to apply to and don't forget to look for scholarship opportunities.
For more tips on furthering your education or spotting scams, make sure to check out the rest of our content!