The use of marijuana is prohibited by the United States Federal Law. However, some states allow the use of marijuana to treat pain and other symptoms. One of these states is California.
Moreno Valley, the second-largest city in California, is one of the cities in the U.S. that allow the use of medical marijuana. This is why it is quite easy to find a Moreno valley dispensary that operates legally.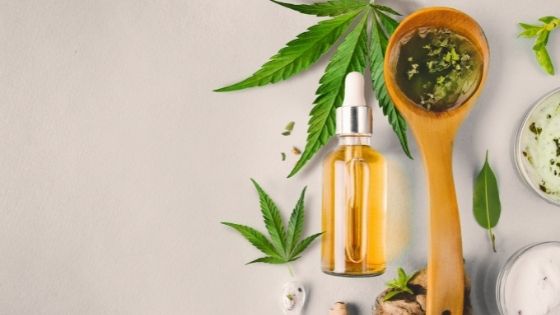 However, despite the fact that medical marijuana is legal in some states, federal law supersedes state law. So, people can still be arrested for its possession even in states where its medical use is legal.
What is medical marijuana?
Medical marijuana or medical cannabis is the term used for the derivatives of the plant cannabis sativa. These derivatives are used to relieve chronic symptoms.
The plant contains active compounds that can help people who are suffering from illnesses. Two of the more common compounds are CBD or cannabidiol and THC or delta-9 tetrahydrocannabinol.
When can medical marijuana be used?
Studies show the possible benefits of medical marijuana. However, there are varying regulations per state as to when people can be qualified for treatment using medical marijuana.
Depending on the state, these conditions may qualify you for treatment using medical marijuana:
Amyotrophic lateral sclerosis (ALS)
Alzheimer's disease
Cancer
Crohn's disease
HIV/AIDS
Epilepsy and seizures
Glaucoma
Severe and chronic pain
Multiple sclerosis and muscle spasms
Severe nausea
Doctors may consider using medical marijuana as treatment whenever the patient is experiencing uncomfortable side effects of symptoms from their medical treatment. They will also consider it if the medical treatment does not work on the patient.
In what form is medical marijuana sold?
There are several forms in which medical marijuana is sold. These include:
Pill
Oil for vaporizing
Oral solution
Topical applications
Dried leaves and buds
In what form you can purchase your medical marijuana will depend on what state you are in. You can also administer the product yourself, depending on your symptoms and your medical marijuana form.
You can also experience side effects, and these will vary depending on which type you are using. The fastest working form is the oil for vaporizing. The slowest one is the pill.
There is medical marijuana that is formulated to give relief without its mood-altering and intoxicating effects.
Is it available as prescription medicine?
There are three cannabis-derived and related drugs that are approved by the U.S. Food and Drug Administration. These are nabilone (Cesamet), dronabinol (Marinol, Syndros), and cannabidiol (Epidiolex). These are available at your nearest Moreno valley dispensary.
Nabilone and dronabinol are prescribed to treat the after-effects of chemotherapy, such as nausea and vomiting. It is also used to treat people who are suffering from anorexia and weight loss. On the other hand, cannabidiol is used to treat epilepsy.
What are its possible side effects?
The probable side effects of medical marijuana are:
Dizziness
Increased heart rate
Slower reaction times
Impaired concentration and memory
Increased appetite
Negative drug-to-drug interactions
Potential addiction
Hallucinations
Mental illness
Cyclic vomiting syndrome
Withdrawal symptoms
For those who want to take medical marijuana to help them with their medical conditions, it is advised that they go to their doctors first before visiting any Moreno valley dispensary. It is not advisable that you self-medicate using medical marijuana because although it is used for medical purposes, it is still a highly addictive substance.