A good education serves as a strong foundation for any successful career. Choosing a career where your interests lie, and one you would like to pursue is the first step in deciding the education you need.
Over the past decade, many new courses have entered the education industry due to the evolution of technology, arts and sciences. Data Science courses are just one of the many examples.
Universities and education centres worldwide also offer modified courses, such as the Delta diploma, based on a growing market and industry requirements.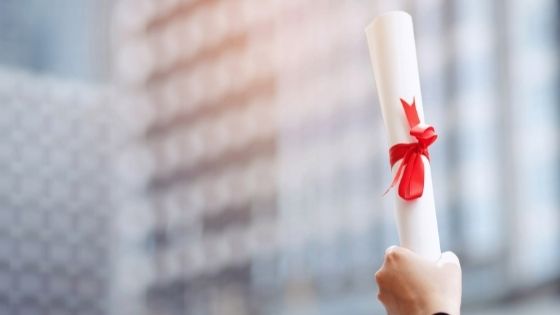 Hence, students have a wide range of educational options to choose from to start their careers. Here are some steps to help you select the perfect diploma course.
Identifying Your Strengths and Weaknesses
The first step in choosing a suitable diploma course is identifying your strengths and weaknesses. When you have a clear idea of subjects that you genuinely enjoy learning, it helps narrow down your options.
Your previous educational qualifications should also be considered as various diploma courses have pre-requisites. So, you can take up additional courses to strengthen your knowledge of the subjects you would like to pursue in your diploma.
Most people have a specific subject that they like learning and are hence able to score well in that particular subject. This particular subject could be anything from arts to economics.
As your career is based on the diploma course you choose to pursue; you must be able to excel in your performance while also enjoying the learning process. A good performance would be possible only when you select a course that you like learning about.
Budget and Costs
The education industry is one of the biggest industries in the world, and it is only estimated to grow in the following years to reach a $10 trillion valuation by 2030.
However, many governments of different countries offer scholarships for resident students and international students. These scholarships provide opportunities to talented students who could not otherwise afford education expenses.
The US government also offers various scholarships, such as the NURSE Corps Scholarship Program for a diploma in nursing. The UK government provides Draper scholarship for a diploma in law.
Scholarship programs are one of the best opportunities for international students to get into the university of their choice.
The budget for your education is also a huge determining factor in choosing the university you would like to pursue your diploma course from.
Additional facilities, such as education loans, can also be availed to help make the education experience easier.
These loans often have low-interest rates, and most banks charge these interest rates only once you have a secure job after your diploma.
Choosing the University of Your Preference
Different universities have their own combination of diploma courses. One example of this is the Delta diploma.
Going through all the available courses you are interested in from different universities will help make an informed decision.
If you plan on pursuing your diploma from a university in a foreign country, you will have to go through the benefits, outcomes and work prospects available in that country on completion of the course.
The variety of diploma course options available in today's world has given students the power of choosing their most preferred course.
Choosing your diploma course is just the first step that you take in building your career!