A lack of recognition is the primary reason that employees leave their jobs, and 85% of businesses had more engaged employees after spending 1% of their payroll on recognition efforts.
Small pieces of metal known as challenge coins are an effective way to make employees feel valued. They started as a way to reward military service members but are now used to show appreciation to anyone who deserves it.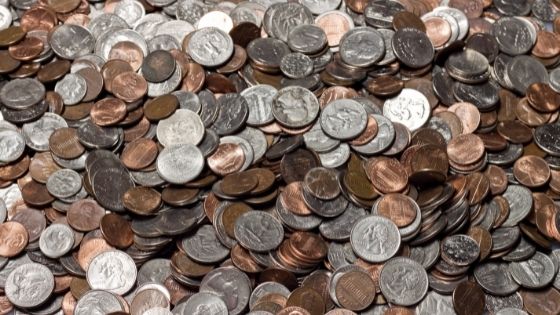 Read our guide to learn more about the history of challenge coins and how they're used today.
History of Challenge Coins
The true history of challenge coins is debated, but they may go as far back as the Roman empire. Soldiers who performed well in battle would get a coin featuring the mark of their legion in addition to their day's pay.
One tale says that the trend returned in WWI. Allegedly, an officer in a flying squadron was captured by German forces. He escaped to a nearby French outpost, and the soldiers were planning to execute him, but when they saw his bronze medallion with his squadron's insignia, they let him go.
Other explanations exist as well. One says that Colon William Buffalo Bill Quin gave out challenge coins to the 17th Infantry Regiment during the Korean War from 1950-1951. Another says that the 10th or 11th Special Forces gave them out during the Vietnam War and other units started making their own.
These stories made military commanders realize how important symbols could be, so they developed the tradition of a "coin check" to ensure soldiers carried their challenge coins at all times. If they were challenged at a bar and couldn't show their coin, they had to buy the challenger's drinks.
The proper way to hand out a challenge coin is the use of a secret handshake. The awarder places it in their hand and extends it out so that the recipient can take it when they shake their hand.
Challenge Coins Today
There are many types of challenge coins available today.
They still hold their place as important military memorabilia and are given to all branches of the armed services, including the army, navy, and air force. They're also given to local organizations such as fire and police departments. Suicide prevention coins use a yellow or white ribbon and celebrate those who survived a suicide attempt.
Corporations create challenge coins as a marketing tool or way to reward workers and increase morale. You can also create a commemorative coin for special occasions such as weddings and pregnancy announcements.
The best challenge coins also make a great gift. They're personal, commemorative, and unique.
Finding the right coin is important, but so is knowing how to use it. Today, there are several challenge coin rules to keep in mind.
You can't refuse a coin check. Always explain the rules. Carry your coin at all times. Don't drill a hole into it to place it on a necklace chain. Never give your coin to any challenger (although you can give it away as a gift).
More Challenge Coin Information
Challenge coins have a unique but unclear history. They're believed to have originated in Rome as a reward for exceptional soldiers and continued to serve as an important military tradition decades later.
Today, these coins can be customized to commemorate any important event, including everything from a heated battle to a wedding. This makes them the perfect custom gift for workers, friends, and family.
Read the rest of our content for more information.