The raw dog food diet is becoming popular among canine owners. It has been linked to a reduced risk of cancer, dental disease and a plethora of allergies. However, there is virtually no scientific evidence for these supposed health benefits, and many pet owners have their doubts.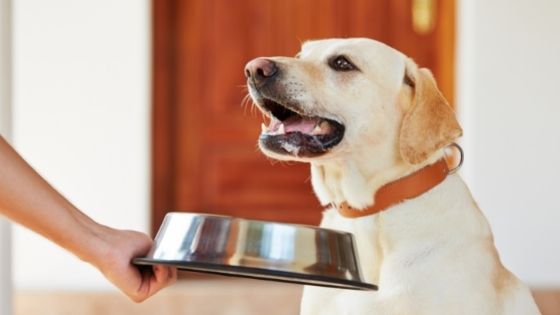 What is the raw dog food diet?
The raw food diet is supposed to mirror what dogs would usually eat in the wild. It includes uncooked meat, raw eggs and whole or ground bones. Sounds disgusting, right? The raw food can become contaminated and cause bacterial infections for you and your dog. It could also lead to nutritional deficiencies and a range of other health complications. The raw dog food diet does not have a good rep.
Is it safe?
In summary, no. The raw dog food diet can be dangerous for the pup and your family. It's supposedly linked to healthier skin and cleaner teeth for your dog. But you could also get these benefits from store-bought food that does not come with all the other risks. Nobody wants to store bones in the kitchen for their dog to eat.
People are also sold on the raw diet because it seems more natural and organic, without chemicals. Organic food tends to cost more money in the UK than more affordable alternatives. You probably don't want to give your high-quality and expensive meat to your dog.
What are the risks?
The raw food can become infected with bacteria, making you and your dog sick. It can also cause bone problems for your pup because they are not getting enough calcium. They may have too much of one vitamin and not enough of others. Raw meat and eggs do not provide them with the vitamins they get from whole grains and vegetables. Wet dog food is far more balanced and contains a combination of grains, vegetables and cooked meat (both fish and poultry).
The raw diet is unbalanced and unsafe for everyone in your household.
Can you do it safely?
If you really want to feed your dog raw food, you need to be careful. You need to clean the environment the food comes into contact with and does not have the raw food in the kitchen. Practise excellent hygiene, especially if your pet licks your face, mouth or hands.
The raw food diet does not compare to the carefully curated dog food on offer in most supermarkets.