So, are you're ready to sell your business? You need to do a few key things to get the most out of the sale. You'll need to make sure your business is in good shape, that you have all the proper documentation ready, and that you know what the business is worth.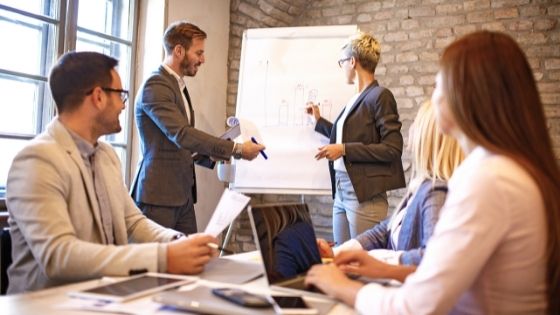 You will also want to contact a business broker. In virtually every case, working with a broker is the best course of action for a seller. This article will discuss when contacting a business broker is the best option for a seller.
What Is a Business Broker?
A business broker is someone who helps businesses find buyers and sellers. They will help you price your business and market it to the right people.
Seven Steps for Selling Your Business
Here are a few tips when preparing to market a business.
1. Know the Reasons for the Sale
When you're ready to sell your business, there are a few key things to keep in mind. Here are four common reasons owners choose to sell a business. You're ready for a change:
Maybe you've been running your business for a while and you're ready for a new challenge. Selling the business can be a great way to move on to something new.
You need the money. If you're looking to raise money for a new project or investment, selling the business can be a great way to fund a new venture.
Retirement looks attractive. Retirement might be on the horizon, and selling your business is one way to make sure you have the money you need when you retire.
You want to pass the business on to your heirs. Maybe you've built up a successful business and want to pass it on to your kids.
2. Choose the Best Timing for the Sale
There is no one definitive answer when questioning when to sell a business. Factors that will affect the timing of your sale include the overall health of the economy, your company's financial performance, and the current market conditions for businesses like yours.
Suppose you're thinking about selling your business. In that case, it's important to consult with a qualified broker or another business advisor to get an accurate assessment of the current market and a realistic valuation of your company.
Selling at the right time can mean getting a better price for your business, but waiting too long may result in a lower return or even no sale at all.
3. Gather All Your Documentation
This will help potential buyers feel confident in the purchase and make the process move along more quickly. The most important documents to have are the company's financial statements, including:
Profit and loss statements
Balance sheets
Cash flow statements
Leases
Deeds
Contracts with vendors
4. Set a Realistic Price
The next step is setting a price. It's important to set a realistic price that reflects the actual value of the business. Here are a few tips for setting a price:
Do your research. Find out what similar businesses have sold for in your area.
Consider the company's current and future earnings potential. Estimate how much money your business can earn in the future and factor that into the price.
Don't overprice the business. You'll only scare away potential buyers and may end up selling for less than you would have if you'd set a more realistic price tag.
5. Find a Buyer
When you're ready to sell your business, you'll need to find a qualified buyer. Follow these tips.
Start by putting together a business prospectus. This document will outline your company's history, products and services, financial information, and management team.
Market your business locally, regionally, and nationally. Use online resources such as social media platforms and business listing websites to reach potential buyers.
Screen potential buyers carefully. Work with a broker or attorney who can help you vet potential buyers and ensure they have the financial resources to buy your company.
Negotiate a fair price for your business. Remember that it's important to get the best deal possible for yourself and your employees.
6. Contact a Business Broker
Before you contact a broker, you'll need to prepare some information. This includes the name and address of your business as well as its assets, liabilities, and annual revenue. You should also have a copy of your most recent financial statement. The broker will use this information to create a listing for your business. Once you've found a broker, you'll need to sign a contract stating that you're authorizing them to sell your business.
7. Handle the Proceeds Carefully
You need to make sure that you're getting the best price for your business and that you're taking care of all the legalities involved in the sale. You also need to ensure you're handling the profits correctly. Keep these things in mind regarding profits.
Account for all of the money coming in and going out of the business (money from sales, employees, and suppliers).
Ensure you're paying taxes on any profits your business generates.
It's essential to consult with a broker, accountant, and legal expert when it comes time to sell your business.