44.1 million American households are renters. Renting is common among all age groups and in any city in the United States.
Because of this, becoming a landlord is an extremely lucrative business. You can make passive income, and once you get your properties set up, very little work is required.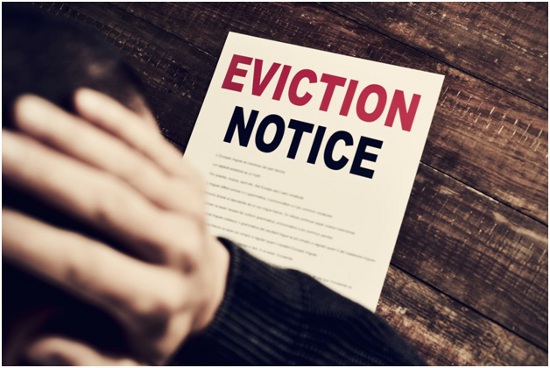 Yet, a significant part of becoming a landlord is finding tenants. How can you choose tenants, and what types of tenants should you avoid?
Knowing the answer to these questions can help make the process much smoother and more successful, and we've got you covered.
Keep reading to learn the six types of tenants that you should avoid renting to.
1. Tenants Who Never Pay Rent or Pay Late
Number one on this list has to be tenants that never pay their rent or always pay it late. This can seriously affect your business, especially when you are first starting out.
You may be counting on rent payments to help with certain renovations or repairs or as your income. Whatever you do with it, you are renting out your property to make a profit.
If your tenants are consistently paying late or aren't paying at all, you may have to take legal action, such as evicting them or giving them notice.
To avoid this occurrence, tenant screening is key. Ensure they have steady employment, check their references, call their past landlords, and get a credit check.
This will allow you to see that they are not only dependable on their payments but can afford the rent that you charge.
2. Tenants Who Damage Your Property
Renting out your property is always a risk, but even more so with problematic tenants. You may find that tenants that never call for maintenance requests aren't taking care of the property themselves; they're actually damaging it.
Often, you won't even know damage has occurred until the tenants moved out and have become unreachable. They might not mind losing their security deposit, but it is often not enough to cover the damaged costs.
Doing a background check on your tenants can help avoid this instance, seeing that they have no history of property damage or vandalism. You should also get their previous landlord's contact information and follow up with them.
3. Tenants Who Won't Leave
Squatters still exist, and you could run into them as a rental property owner. Having tenants that won't leave, and won't pay their rent, is a massive hassle for you.
You will have to get them legally evicted and forcibly removed, which is unpleasant for everyone. This also means that you will have to go a period of time without receiving any payment for rent, and it will take a longer turnaround time to find a legitimate paying tenant.
Ask for a detailed rental history with references, and if they are unwilling to provide that information, that is one of the major tenant red flags you should look out for.
4. Tenants Who Have Too Many Pets
It is up to you if you will allow pets on your property. If you do, it's wise to require a pet deposit and monthly pet rent, depending on the size and breed of the animal.
For instance, cats are known to cause more property damage than dogs, but this may not be true depending on the animal. If you have a tenant with too many pets, property damage is almost unavoidable.
Decide what your pet policy will be, and stick with it. Ask to meet your tenant's pets so you can confirm their personality, size, and breed type.
You can also stop by the property occasionally to ensure they did not get more pets since they signed the lease.
5. Tenants Who Always Complain
Tenants that are constantly complaining are difficult to work with. Perhaps they are constantly scheduling repairs or have issues paying rent, or ask you to add things to the lease after signing.
If you are handling maintenance tasks as you should be and are being communicative, there is no reason to have a difficult tenant.
There's no foolproof way to avoid this, but you should always meet your tenants in person before allowing them to rent with you.
You can get a feel for their personality, and if anything goes wrong during the lease signing, you'll already have a good idea of who they are and can pull out of the deal if necessary. If you'd like someone else to deal with tenant complaints, consider working with property management companies.
6. Tenants Who Bother Other Tenants
If you constantly get complaints from other tenants about excessive noise, bad smells, or having trash outside the properties, you have some problem tenants.
This is especially a problem if you are the manager of a duplex, triplex, or other multifamily property.
Screening your tenants can help avoid this, especially talking with their past few landlords. You can also require that they provide the phone number of a previous neighbor to be extra sure they won't be problematic.
Use This Guide to Avoid These Types of Tenants
No landlord wants to have to deal with the six types of tenants above. It can make your job much harder and even ruin your business if it gets bad enough.
Avoid it by taking the tenant screening process seriously, and make specific clauses in your lease that you will hold them to.
Would you like more business-related articles like this? If so, check out our website today!