Podcasts are a great outlet to explore areas or ideas you are passionate about, connect with people across the world, and voice your thoughts and opinions. Today, podcasting is one of the biggest mediums around. There are over 2 million different podcasts on Apple Podcasts alone.
With these staggering numbers to contend with, it can sometimes be a challenge to stand out from the crowd. When you're starting out, building a solid base of podcast listeners is important, but that doesn't mean it's easy. There are, however, some tips and tricks you can employ.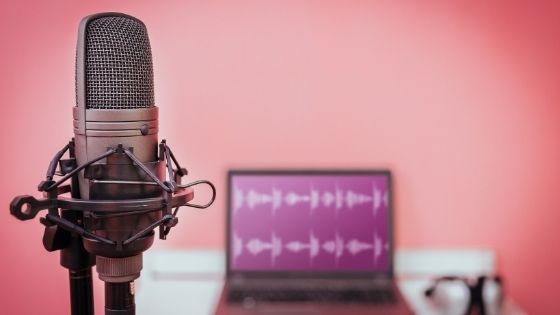 If you've got a podcast of your own, and you'd like to learn how to attract listeners, this guide is for you. Read on for six top tips on how to grow your audience today.
1. Guest Spots Are Your Best Friend
Not only for plants and flowers, cross-pollination is something that works a treat when it comes to marketing yourself too. By having someone from another podcast on your show, or coming onto another show as a guest yourself, you have the chance to open yourself up to a whole new audience. This allows you to gain more listeners in the process.
2. Utilize Social Media
Today, social media platforms are one of the most effective places to do any kind of advertising. Depending on the demographic you want to tap into, different platforms might work better or worse. You can make free posts on your own pages or even use paid ads to target specific groups and promote your podcast even further.
3. Interact With Your Listeners
Of course, a call to action at the beginning, middle, and end of your podcast never hurts. Asking your listeners to subscribe to, comment on, or review your podcast are all great ways to drive engagement. It can also be good to interact with your listeners in other ways, such as asking them on social media what kinds of content they might like to hear in the future.
4. Seek Outside Help
If you've been struggling for a while to gain more listeners, but nothing seems to be working, don't worry. All is not lost. You can always try seeking the services of podcast consultants for some professional advice on what might work best.
5. Don't Forget to Network
Podcasting, like any form of media, is all about networking. Do your best to interact and form genuine connections with other people in your field—and the wider podcast community. This can lead to guest spots, shout-outs, sponsorships, and all sorts of other good stuff.
6. Practice Good SEO
One way to get more people to notice you is to make sure that you're following good SEO practices. Make sure you're using the right keywords, content, and copy. Ranking on the first page of Google search results is a surefire way to attract more attention for your show.
Gain More Podcast Listeners Today
Gaining podcast listeners can be a long slog. It usually doesn't happen overnight, but if you keep making compelling content and follow the above tips, you should get there before too long. If you're looking for more tips and tricks, check out the rest of our content.