The number of people who own cryptocurrency has reached a whole new high, surpassing over 106 million holders worldwide.
The idea of cryptocurrency has been around for some time, but it wasn't always popular. Yet, the new concept of decentralized financing is drawing many people into the cryptocurrency world.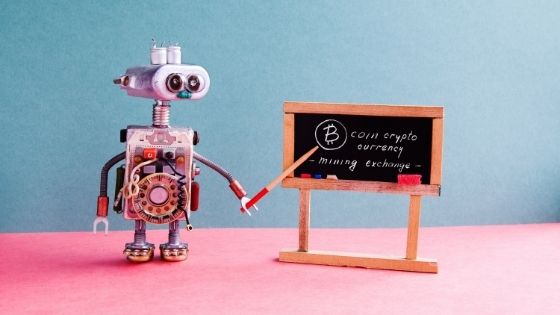 Let's take a brief step back in time to see the origin of cryptocurrency and how it became what we know today.
The Birth of Digital Money
Before we talk about the history of the cryptocurrency world, let's look at when the concept of digital currency began.
In 1871, Western Union developed its telegraph-based money transfer system. Of course, this telegraph system isn't exactly what cryptocurrency is today. Yet, thanks to this breakthrough in technology, digital currency came to be.
The Concept of Blockchain Technology
An often forgotten technology that led to the creation of cryptocurrency is blockchain. David Chaum first proposed this technology back in 1982. Yet, it wasn't until 1991 when Stuart Haber and Scott Stornetta brought it to life.
A few years later, in 1998, Nick Szabo published a project labeled "Bit Gold."
If you're interested in learning more about this part of the cryptocurrency world, check out https://www.bytefederal.com/the-fascinating-history-of-cryptocurrency-then-now/.
Early Form of Digital Currency
Nick Szabo is the person who started the digital currency wave with the concept of Bit Gold. This project aimed to create a decentralized digital currency and replace conventional currency. Sadly, Bit Gold never saw the light of day and was soon forgotten.
It wasn't until 2008 when a mysterious person (or group) dubbed Satoshi Nakamoto came out with a complete cryptocurrency called Bitcoin. Even though no one has ever met or seen the creator of Bitcoin, people speculate that Nick Szabo is, in fact, Satoshi Nakamoto.
When it comes down to it, the identity of Satoshi is not important. The focus is Bitcoin, which shook the financial world as the first decentralized digital currency.
Modern Day Cryptocurrency
Once people saw the potential of Bitcoin as a digital currency, this led to the creation of other cryptocurrencies. But, it wasn't until 2014 when the second most popular cryptocurrency came to life as Ethereum. This currency revolutionized the cryptocurrency world by creating Blockchain 2.0.
Blockchain 2.0 is a refined version of the old blockchain that Bitcoin uses, increasing privacy for users. The cryptocurrency world is full of different digital currencies that use either the original blockchain technology or the newer version.
The Cryptocurrency World Continues to Evolve
Without a doubt, the cryptocurrency world is changing and is quite different from when it first started. Thus, you can expect that tech engineers will continue to refine blockchain technology and give more power to the users. But, of course, the crypto world is still young, and people must be careful with their investments.
Did you find this post to be informative? If so, feel free to check out our other posts. Without a doubt, you'll find another one that will rouse your interest!