We usually recommend that job applicants should not completely depend on executive recruiting firms to land a job. Job applicants who contact several recruiting firms and wait for a job offer from them may end up waiting for a while. The majority of your job-seeking offers should circulate your personal ventures into relatively unknown jobs at targeted organizations.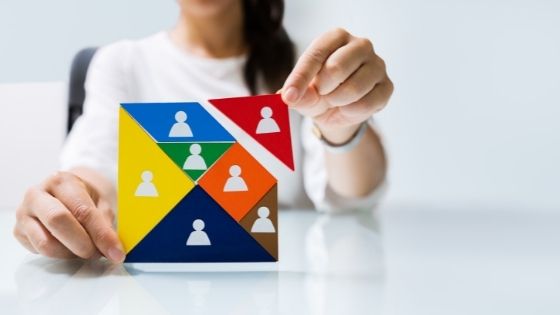 While at this, we also recommend fostering and sustaining good relationships with many executives and recruiting agencies in your niche industry, so that you can get the latest job updates from them.
If you want to get ahead of the competition in the job market, you must understand how recruiting firms select candidates and this will help in establishing a better relationship with them. The first thing you should know about an executive recruiter is that their job isn't to land you a job offer from a company, it's to provide qualified candidates for job positions in their client organizations.
What are the things job candidates must know about executive recruiters?
Overstuffing Your Resume with Keywords Won't Make You Stand Out
One of the essentials to writing a good resume is including keywords that are relevant to your niche or industry. It's not only smart, it portrays you as being knowledgeable in your field. However, while at it, avoid overstuffing your resume or CV with those keywords.
It may pass screening if you use a free CV parser, but you'll come off looking smarter than you actually are. This isn't a good thing because your resume will be a buzzkill and recruiting firms can tell when you're trying too hard to impress and being insincere at the same time. Applicants need to understand that their resume won't land them the job, it will only get them one foot in the door.
Being authentic is key and that's what recruiters are looking for. They focus less on your resume and more on how you reflect what's in your resume. Your ability to string words won't impress them, it's your personality and your passion for the job. So if you want to stand out from the crowd of applicants vying for the same job position, we recommend you implement this tip. You can thank us later.
Salary is Almost Always Negotiable
A lot of candidates are either ignorant of this or they're too eager to land a job that they may end up settling for a salary that's way below what the company can pay for that job position. For those that are aware of this, they figure if they negotiate, the recruiters may lose interest in them and look for "cheaper" hires.
Applicants should know that negotiating a salary is similar to a game of poker. Both the job applicants and the recruiters are trying to gain the upper hand and stay in control. On one hand, the recruiters are trying to bring the salary lower, on the other hand, the applicants are trying to push it higher.
For each job role, recruiters have a salary range and they usually begin with an amount at the bottom of that range. Even if the figure sounds attractive, never settle for their first salary offer. If you do, you'll be cheating yourself. Push it up and ask about incentives such as work hours, overtime, welfare, and vacation time.
A good negotiation usually ends up with both parties meeting halfway, which means attaining a compromise. Call it a win-win if you may.
They Won't Tell You Your References Were Unflattering
A lot of candidates think it's okay to just list references that are pretty basic. If the recruiter already had doubts about you, having unflattering references will only cement that. List references that will highlight your strengths in certain situations.
You should list references that will be able to give instances of real projects you've been involved in. These are the projects in which you performed beyond what's expected of you. This can be a real seller for you and separate you from applicants that are just listing references as basic information.
Also, list references that will only have good things to say about you. One way to cultivate good and reliable references is by having a great relationship with your employers and colleagues.
An unflattering reference can cost you your eligibility for the job you're applying for and no recruiter will tell you that.
There's Little or No Chance For You After a Bad First Impression
First impressions always matter in every situation. Things such as clumsy interviews, bad manners, and unreturned phone calls can greatly slim down your chances of getting ahead to the next stage of the interview. So to boost your chances of getting a job, avoid doing all these. Candidates must know that for most recruiters, it's less about your qualifications and more about how likable you are.
If the person interviewing is going to be your future superior at work or even your employer, then making a good first impression cannot be emphasized enough. Employees will rather hire someone they like and think they can work with. Candidates should learn how to connect with their employers. One way to do that is by reflecting your personality when you answer questions instead of just being mechanical about it.
Your Social Media Can Make or Mar Your Chances
A vast majority of recruitment firms utilize social media to source job applicants. But do you know they also use social media to screen applicants and determine their eligibility for the job? Now that you do, you must ensure that you have a professional online presence. Recruiters review applicants' social media pages to know more about their background and what brand they embody. In summary, they're on the lookout for red flags. These red flags make them ignore your LinkedIn profile and you.
Conclusion
Applicants should ensure that their social media pages reflect what their resume and other application documents say about them. Avoid choking your resume with industry keywords to impress, negotiate the salary offer, list flattering references, make a good first impression, and have a strong personal brand on your social media.
All of the above points will make you a reliable and highly qualified job candidate.