Delivery tasks can turn overwhelming, as after the orders get dispatched, any weaknesses in your logistics operations will show on your delivery quality. Meanwhile, weaknesses in logistics operations refer to delays in delivery, poor logistics visibility, higher delivery costs, and inaccurate ETAs. And when combined with other challenges like the requirement for same-day, quick or contactless deliveries, the whole delivery process becomes complicated. Hence, there's a need to embrace a robust last-mile tracking software with functionalities like automated real-time notifications that help you manage your deliveries better.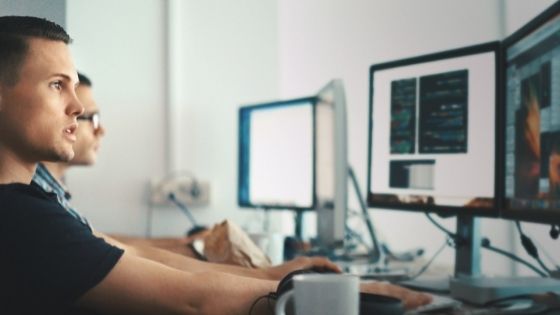 Here are some crucial delivery tracking capabilities you should look for before purchasing delivery management software.
1. Automated Sorting
Today, executing seamless deliveries requires efficient sorting of packages, and they need to be sorted on the basis of their destination and weight. A couple of decades ago, manual sorting of packages was not a problem, as the customers were quite patient. However, that is not the case today, and hence your last-mile delivery solution should have the capability to automate crucial aspects of sorting, like assigning appropriate packages based on their destination, capacity, and dimension to the suitable person. And this enhances capacity utilisation and lowers expenses per delivery.
2. Optimisation of Routes in Real-Time
In the present scenario, people want fast deliveries, and because of this, there is a need to optimise your route planning techniques. So, your software should leverage real-time route optimisation functionalities, which means that it should be able to produce efficient routes according to climatic conditions, traffic jams, COVID-19 restrictions, and the like. This capability allows people to remain aware of their package movements, and they get instant notifications in case of any delays in their parcel delivery.
3. Live Delivery Tracking
No customer would want to remain unclear about their online purchases; everyone desires end-to-end tracking to know precisely when they would receive their product. In such a situation, a modern last-mile tracking software tracks the vehicle's speed, location, and distance on a live map view which is upgraded every minute. This definitely helps a business to fulfil its customer expectations. Besides, automatic notifications to clients at the exact minute when their item is dispatched, coupled with the expected delivery date, are all the features that should be an integral part of your chosen software.
4. Automated Job Scheduling
The majority of companies send "tasks to be done" over an email a single night before the execution of delivery. Needless to say, scaling such a process is difficult, as well as it's unimaginable to call and notify thousands of drivers. But an advanced last-mile delivery software will possess the functionality of automated task scheduling. It should automate delivery workflows and be ready with all the delivery relevant data for the driver in advance.
5. Contactless Delivery
The pandemic has made it indispensable for businesses to adhere to the protocol of contactless deliveries. And it means leaving a package at the doorstep without interacting physically with the customer. In this, the delivery executive places the order at the doorstep, clicks its picture and sends it to the customer. Contactless deliveries also involve contactless payments, and it means payment through safe OTP based gateways. So, if the software is efficient enough, it will facilitate both contactless deliveries and payments to enhance customer experience dramatically.
In the end, everything comes down to imparting your customers a seamless experience. So, if you are about to invest in such software, it would be a wise option to explore the above-mentioned functionalities in it. Nevertheless, it should make the whole process of tracking efficient and simplified.