Instagram has a special place in the world of social media. You can post pictures and videos on any platform, but this is still the biggest platform in the world for influencers and marketers alike.
Optimizing your content for Instagram can be stressful but if you have the right fact on your side, it's a lot easier. Let's talk about some of the most important Instagram facts you need to know in 2021!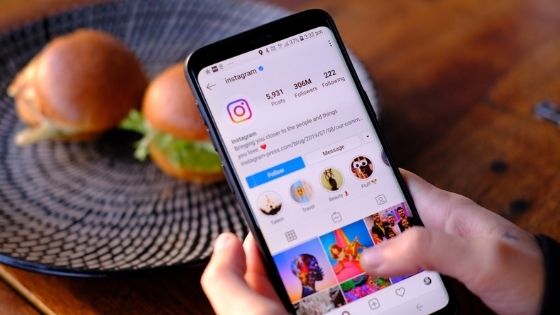 Instagram Facts #1. Instagram Stories Are More Popular Than Snapchat's
That's right, the pioneer of the story probably doesn't like to admit it, but when Instagram launched its story feature in August 2016, it grew at an incredible rate.
They created a feature similar to Snapchat's stories where users could post and it would only be visible to followers for a 24 hour period. By April 2017, just 8 months later, the stories feature had around 200 million daily users and now has twice that amount.
Believe it or not, most Instagram users now post stories regularly. In fact, over 86% of users post stories with some regularity, even while 63% still prefer regular posts.
Beyond their stories, Instagram has a huge margin of daily users over Snapchat. Snapchat only has around 280 million active users daily compared to Instagram's half a billion. That's almost double the margin!
#2. Instagram Is Only 11 Years Old
For being one of the most popular social media platforms available, it's strange to think of how new it is. While it's been around longer than TikTok, Instagram was only founded in 2010 and has undergone some dramatic changes to its aesthetic, users, app, and brand since then.
Original users remember the brown camera app icon and the completely different scrolling method. It was simply a place to upload pictures at one point, and it's grown to be arguably the best platform for marketers in the digital age.
#3. It's The Preferred Platform For Young People
While TikTok is cutting into this at a rapid pace, it's not taking any business away from Instagram when it comes to the younger generations. Around 60% of Millennials actively post or watch Instagram posts and stories, as do 71% of Gen Z. If that's your target audience, Instagram is the platform for you!
#4. It's The Preferred Platform For Influencers
Influencers tend to agree that Instagram is the right platform for their businesses. That means that if you want to incorporate influencer marketing into your digital marketing strategy, you can't neglect the power of this platform.
89% of influencers attest to Instagram being an effective platform for their brands, with second place being YouTube at 70%, followed by all the others at 45% or below, giving Instagram a wide margin at the top. Check out some other important Instagram stats to know in 2021.
#5. Posts Are More Effective Than Stories
That's not to say that you can't use stories in your strategy, as they are a great way to reach your audience. However, not every user actively engages with them and they're only around for 24 hours at a time, giving traditional posts an edge. How big of an edge?
Well, stories typically get a reach rate between 2% and 9%, which isn't bad considering all the factors. However, traditional posts receive an average of 13% to 27%, which is quite a substantial difference.
#6. Businesses Have A Large Presence
When we think of Instagram marketing, we tend to think of influencers. However, posts directly from business accounts make up for around a third of the most viewed stories across the platform.
Businesses know that even if traditional posts are more effective, stories still have their place. In fact, 50% of businesses actively use Instagram stories in their social media strategy! There are plenty of reasons for this, and it shouldn't come as such a big surprise considering that Instagram is commonly known as the best platform for business.
#7. Young People Want To Shop
Sure, most people, young or old, scroll through their feed to catch up on friends and family. However, it isn't all of them. Studies have found that around 25% of Gen Z and Millennial users of the platform actively seek out new products and services on the platform to purchase. This fact may be why Instagram is such an excellent place to do business, especially with a younger target audience.
#8. Instagram Has Over 1 Billion Active Users
While we mentioned earlier that half a billion users are on every day, the total amount of unique active users every month exceeds one billion as of June 2018. That number had doubled from exactly 2 years prior, and is still on the rise today!
It doesn't stop there. That growth traces back to its origins. On day one of their launch back in October 2010, the platform gained 25,000 users within 24 hours. By 2013, there were around 90 million active users, and it grew exponentially ever since.
#9. It's Not Big With The Boomers
The one demographic that Instagram can't seem to sell itself to is those over the age of 65. While we're certain that some in the younger generations are perfectly happy with this fact, Instagram is not the place for a business selling to an older target audience.
Only 2.1% of users are over the age of 65, and only 8% of the entire demographic has an account, while Gen Z and Millennials still hold the majority of accounts.
#10. There Are A Lot Of Fakes
While the numbers can't be spot on, Instagram estimates that there were around 95 million fake accounts in 2020, making up for around 8% of all accounts on the platform. It's also estimated that the "bot" accounts cost businesses and advertisers over $1.3 billion a year.
These fake accounts are often created to inflate follower accounts for social media influencers in order to sell their audience at a higher rate, so ask about conversion rates if you are using influencer marketing for the first time. They may not be real followers.
#11. Instagram Has Few Employees
For such a large network, there aren't that many people who actually work for Instagram, compared with its parent company, Facebook. In fact, Instagram only employs around 450 people, which sounds really low in the context of having over a billion active users. Twitter, which has far fewer active users, has around 5,000 employees.
#12. Some Users Live On Instagram
It's commonly known that the younger generations spend a lot of time on social media, but what's less-known is just how much that is. Instagram happens to be one of the biggest time-consumers for certain users!
A whopping 8.8% of users, not exactly a small group, spend over 5 hours a day on the platform! Not only that, just over half of the total daily active users spend over an hour on the platform. Bonus tip; the beginning and the end of the day are some of the best times to reach these users as well!
#13. 25 To 34 Is The Most Popular Age Range
We mentioned that Millennials and Gen Z are the largest user base, but this more narrow demographic makes up for a full third of the users on the entire platform. It stays fairly consistent between the sexes in this demographic, with 16.9% being males and 16.1% being females to make up the total of 33%.
#14. The Most Followed Instagram Account May Shock You
The account with the most followers on Instagram is (drum roll, please)… Instagram. That's right, the platform beats out Christiano Ronaldo with 270 million followers and Ariana Grande with 227 million for a grand total of over 406 million followers! We can call it a homefield advantage.
#15. The Egg Is Still The Reigning Champion
We end on the fan-favorite of Instagram facts. If you follow social media news, you may have read a few years ago about a picture of an egg with a mission. The mission was to get more likes than the then-current world record set by Kylie Jenner.
Since January of 2019, that egg has continued to hold the world record for Instagram likes, with over 55 million likes to date. The photo was posted by an account made specifically for the post (The World Record Egg) and was captioned with a challenge to Instagram users to make it go viral and surpass Kylie Jenner's record, which did not take long at all.
Use These Facts Wisely
Now that you know some great Instagram facts, now is the time to put them to use. If you're trying to market your business, there's no time like the present to get started with optimizing your content on the right platform and for the right audience! Stay up to date with our latest marketing news and reach out for help when you need it!