SEO agencies use various creative and effective ways to help multiple companies scale higher and stay relevant in a highly competitive world. Building links is one of the most innovative ways to help businesses achieve these results since they determine how well and high a website ranks on search engines.
However, there has been some debate about whether white hat link building is preferable to black hat practices, initiating conversations about it worldwide. So, while link matters massively in gaining organic traffic to your website, the question is which of the above methods should you invest in.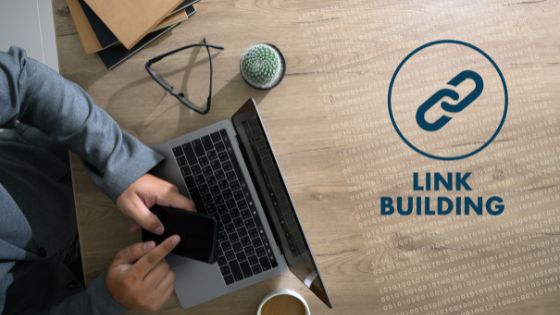 The following crucial points attempt to answer this pivotal query as best as possible, helping you understand the importance of links more clearly.
Why choose white hat over black hat methods
Whether challenging or time-consuming, investing in white-hat methods over alternatives is always better and safest. That's because while other methods may seem quicker, making them more tempting, they do not give lasting results and may incur massive penalties.
For instance, search engine giants like Google are constantly updating their algorithms, making it easy for them to identify low or poor-quality links on a page. Consequently, they will levy heavy penalties for trying to manipulate the searches, causing the current rankings to plummet. Hiding search words (keywords), buying links on unauthenticated websites, and CTR manipulation are all black-hat tactics that can incur similar wrath.
In contrast, white-hat techniques are ethical and work within the guidelines of search engines, ensuring the results are organic and last for a long time.
Popular techniques
Reputable digital marketing agencies use a broad range of ways to build genuine and authoritative links on their website, but basically, it is all about excellent content marketing. For instance, they may strategically place links on guest posts with immense reputation and authority, eventually causing readers to return to their site for more information.
Promoting quality and relevant content on various social media sites, authority websites, and other crucial areas is another effective way to build quality links. For example, suppose you sell home improvement products and tools. You can draft top-grade user guides, how-to blog posts, and tips for your customers, approaching media outlets and relevant stations and requesting them to cover your original content.
Invariably, this will get potential customers back to your website through the links you provide in your high-quality content. You can also fix broken links instead of writing content from scratch if the situation demands it.
Using expert assistance is prudent
Hiring an experienced and reputable digital marketing firm is advisable for white hat link building. These experts have a wealth of experiences, skills, and knowledge to draw from, ensuring your business enjoys quality services at affordable prices. Typically, these professionals work domestically instead of outsourcing the orders, provide high-quality content, and incorporate authority links to boost its value and credibility.
Furthermore, since these professionals do this daily, they have access to resources that ordinary folks do not. They create targeted strategies to suit the needs of various clients, charge reasonable fees, and give excellent results in a considerably short time. This way, business owners are left with more time and resources to focus on other critical aspects of their business.
Therefore, investing in a professional agency for link building and other SEO services can be among the most prudent business strategies you can ever make.