Hiring a business coach can be one of the best decisions you can make for your business. But with so many business coaches out there, you need to know what to look for.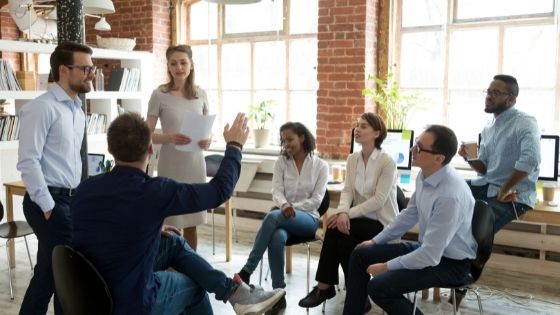 Business coaches help you reach your goals by giving you the tools, resources and guidance you need to become a better business owner and entrepreneur. When you start your search for a business coach, then first you need to have the answer to why hire a business coach.
What's the Difference Between an Advisor and a Coach?
An advisor is an expert in their field who can give sound advice on what you should do next. A coach has similar expertise but also provides the motivation and structure that is needed to ensure that your advice is actually followed.
A business coach is a trained professional who can help you grow your business. A good coach will look at your business through an objective, unbiased lens, and help you take it to the next level. They can help you identify strengths and weaknesses and create a plan of action to overcome the challenges that may be preventing you from reaching the success you want.
You should consider hiring a business coach if:
You're looking for professional guidance to help you develop strategies and implement plans to achieve your goals
You've hit roadblocks in growing your business and need some outside perspective to get back on track
You want someone who can act as a sounding board for ideas and provide feedback on existing strategies
You want an unbiased opinion about the state of your business
You're planning significant changes or upgrades to your company's structure or operation, such as expanding into new markets or launching new products or services
You need help with marketing, sales, operations management or strategic planning
Main benefits of business coaching:
You gain credibility. A business coach can help you establish yourself as an expert in your field, so potential customers will trust you more.
You identify goals and challenges. A business coach helps you identify and understand the obstacles that could hinder your success.
You reflect on your goals. A business coach will help you set realistic goals that take into account your current situation and resources while also helping you develop strategies to achieve those goals.
You plan action steps. With the information gained during coaching sessions, a business coach helps create an action plan that supports your overall goals and objectives, such as improving marketing or increasing sales.
You are accountable for results. By creating an action plan with clear goals and deadlines, a business coach helps ensure that you hold yourself accountable to follow through with the plan's recommendations. You can also choose to be accountable to someone else in a coaching group, which makes it easier to stay on track
A business coach is not the same as a mentor or an executive advisor. They will work with you, one-on-one, or in a small group setting, to help you reach your goals. They can help you overcome challenges along the way and they will encourage you to reach for the stars.
Planning is essential when looking for a business coach, so you should list all your goals and objectives before beginning your search for a coach. You should ask candidates about their qualifications and experience to ensure that they have the necessary training and skills to help you reach your goals.