Are you considering becoming a service dog handler? There's never a better time than now to bring a dog into your life, as they can benefit you daily. However, you might not know how to get the right dog or where to train it.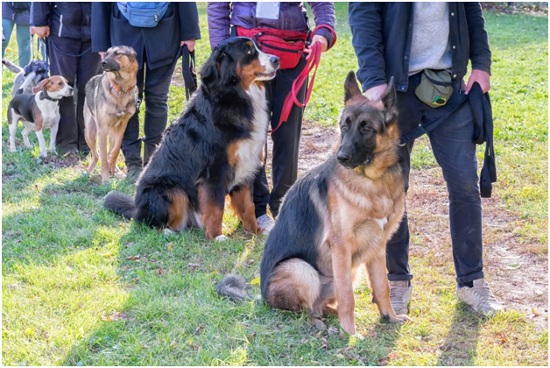 Luckily, there are a lot of service dog schools you can consider, but only one that's the best, right?
We're here to help! Keep reading for all the information on the best dog school in America.
Canine Companions for Independence
If you are looking for a service dog school that specializes in training dogs for people with physical disabilities, you should check out Canine Companions for Independence.
This school has been helping people with physical disabilities since 1975. Their dogs are some of the best in the business.
They have a state-of-the-art training facility, and their dogs are placed with carefully matched families.
They also have a breeding program to ensure their dogs are of the highest quality.
Service Dog Academy
If you're looking for a top-notch service dog school, the Service Dog Academy should be at the top of your list.
This is one of the best schools offering a comprehensive program. They cover everything from basic obedience to advanced work, such as assisting with disabilities.
The Academy's experienced staff are dedicated to helping each dog reach its full potential, and their graduates have gone on to help countless people live fuller and more independent lives.
This school trains emotional support dogs to provide comfort and support to people who suffer from anxiety, depression, or other mental health conditions. They offer a variety of programs, and they have a good reputation.
Pawsitivity Service Dogs
Pawsitivity Service Dogs has a program based on positive reinforcement, the most effective method for teaching dogs. The school offers a variety of courses, including obedience, public access, and behavior modification, so dogs can be trained to meet the specific needs of their handler.
Pawsitivity Service Dogs is committed to placing dogs with the proper handlers, and their support team provides lifetime placement assistance to ensure the match is successful.
They also offer various options for their clients, including private lessons, group classes, and online courses.
Service Dog School of America
Many schools offer service dog training, but the Service Dog School of America is one of the best in the country. This school provides a comprehensive training program that covers everything from obedience to behavior modification.
The staff is experienced and knowledgeable, and dedicated to helping their students succeed. The school also offers a variety of resources, including a free online training course and a support group for graduates.
Service Dogs by Warren Rempel
Another well-regarded service dog school is Service Dogs by Warren Rempel (SDWR). SDWR specializes in training dogs to assist people with invisible disabilities such as PTSD, autism, and traumatic brain injuries.
The school's founder, Warren Rempel, is a military veteran who understands the needs of those with invisible disabilities. SDWR offers scholarships to veterans and other qualified individuals.
Get Started with Service Dog School
There are many outstanding service dog schools in America, but the best depends on your individual needs and preferences.
Do your research to find a school that offers the proper training and support for you and your service dog. You and your service dog can achieve great things with the right school!
Did you enjoy this article? Then, make sure you explore our website to find more articles like this!