If you've ever downloaded a printable document or form from the Internet, chances are it was a PDF file.
Adobe Systems created the PDF in 1992 as an exchange format for documents. Their goal was to preserve and protect the content and layout of a document. PDF files are one of the most common computer files people still use today.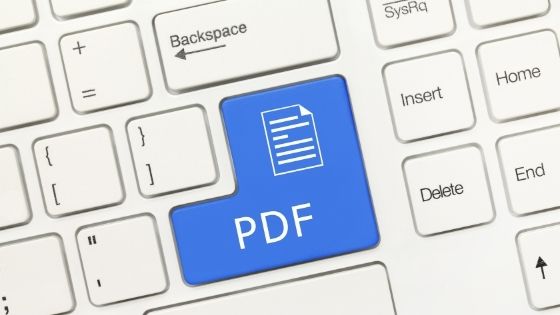 But, what is a PDF file exactly? This article is going to break it all down for you, so keep reading.
What Is a PDF File?
PDF stands for portable document format. People use the PDF file format to share documents that they don't want people to modify quickly. PDFs preserve document formatting, which makes them more shareable. In addition, they will look the same on any device.
These qualities make PDFs convenient. They are also easy to create by anyone.
Every computer can open a PDF file. This is because they are for viewing and not editing. Most web browsers can open PDF files too.
Adobe offers Adobe Reader for free to users to view PDF files. Further, users can download Acrobat Reader DC to have access to a web-based reader. Adobe offers paid services with more features for PDFs too.
Over the past 30 years, Adobe has continued to evolve the PDF document. Now it can contain links, buttons, form fields, audio, video, and business logic. Additionally, you can sign PDF files using an electronic signature.
PDF is an open standard. The International Organization for Standardization (ISO) maintains it. The most recent update to the ISO was in 2020.
Now that you have the answer to "What is a PDF file?" let's discuss some tools you can use on PDFs.
PDF Tools
Even though PDF files are accessible, engineers have developed many tools over the years to improve them. For example, as mentioned, form fields allow you to type new information into the document and save the changes.
However, sometimes you need to make further edits to a PDF. Using the paid version of Adobe Acrobat Pro DC, you can make many more edits to the document. These include notes, highlights, and annotations.
For sensitive or secure documents, you can add password protection. This prevents others from copying and editing the document. You can also redact them to delete sensitive information permanently.
Additionally, PDF files have special-purpose standards. For instance, PDF/A is for archiving, PDF/E is for engineering, and PDF/X is for printing. If you're a computer engineer using the PDF/E format, you will benefit from installing a C# PDF reader. This will help you read and analyze PDF files in C#.
Maximum Your PDF Files
After reading this information, you're no longer confused about the question, "What is a PDF file?" You have all the tools you need to use PDF files for yourself or your business as you see fit.
If you enjoyed this article, make sure to check out the rest of the blog for related content.