There are 1 billion active monthly users on Instagram. If you're not using the platform to get in front of your audience, why not?
So you have an Instagram account, a few followers, but what about that elusive little blue tick? It seems impossible to get verified on Instagram, and what does it even mean?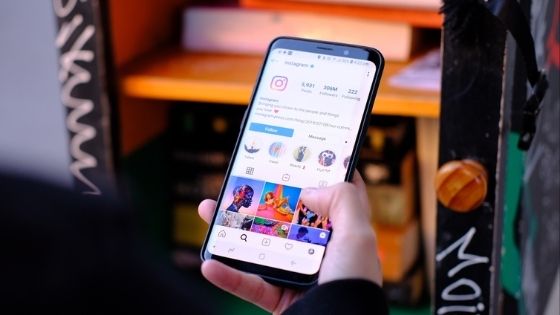 Don't worry; we're here to give you the low down on getting verified, how to do it, and what the benefits of being verified on Instagram are. Read on to learn more.
Why Get A Verified Instagram Account?
The blue tick at the top of an Instagram profile means that the account is verified by Instagram.
It shows that it is the authentic account of a celebrity or public figure on Instagram. If you have a verified account, it can show that you are an authority in your industry.
There are many other benefits of being verified on Instagram. If you get the check on Instagram, people are more likely to follow you as they know it is a legitimate account.
When you have the blue tick, it makes it impossible for other accounts to impersonate you. Followers will know that the account with the verification tick is legitimate.
Another benefit of the verification is that you can share links in your Instagram stories. Only accounts with 10,000 or more followers or the Instagram verification tick can do this. This makes it much easier for you to convert your audience to users on your website.
How to Become Verified On Instagram
The process of becoming verified on Instagram is pretty straightforward. However, Instagram can be pretty picky about who they award the blue tick to.
Most importantly, you need to adhere to the Instagram guidelines before filling out the application and sending it off.
You need a complete and public account to apply for verification. Private accounts will not be accepted. Your account needs to have a profile photo, bio, and some posts to get accepted as verified.
Your account needs to be authentic, which means you can prove you are the person you say you are. You are also only allowed to only apply for verification for one account per person.
The other criteria laid out by Instagram is that you need to be notable. Does your account provide something that is highly searched for? Are you adding value for the Instagram audience?
What Happens After You Apply For Instagram Verification?
After submitting your application, you will need to wait at least 30 days before you hear a decision. You will see the decision in your Instagram notifications.
If you are rejected, you can reapply after another 30 days. If you apply multiple times in a short period of time, your application will get rejected.
Instagram can take away your blue tick at any time. They may deem you to violate their terms and conditions.
Become Legit With the Tick
If you want your Instagram account to stand out and show that you are legitimate in your industry, get verified on Instagram.
You'll receive a whole host of benefits beneficial to your business.
Want more hot business content? Read through some of the other helpful articles on our blog.